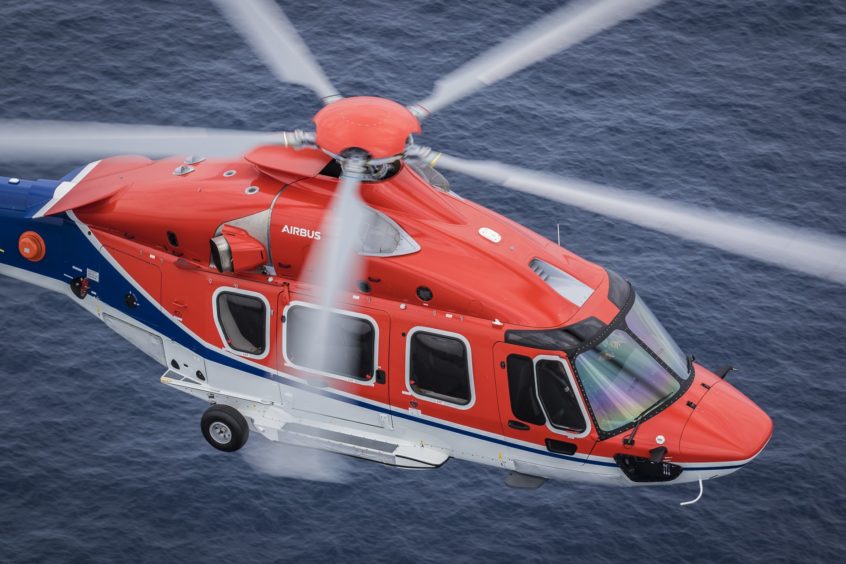 Investigators have raised safety concerns after discovery of a gearbox failure on a CHC helicopter in Aberdeen after a "crunching sound" was heard.
A report from the Air Accidents Investigation Branch (AAIB) said the problem, found last year on an accessory gearbox while the H175 helicopter was still on ground, would have constituted a "major" safety failing had it been during a flight.
Both CHC and AAIB underlined that the failure would not have led to a loss of control of the aircraft, but would have required pilots to land "as soon as possible".
The AAIB said it would have led to a "significant erosion of safety margins" during a flight.
The failing, on an accessory gearbox in the helicopter, was found on September 23 in Aberdeen after a "crunching sound" could be heard coming from it, the report said.
It followed a scheduled replacement of the main gearbox, with the issue found during the first "ground run", which always takes place before any aircraft is released for work.
Investigators said an excess amount of grease being applied led to the issue, despite this being the appropriate amount stipulated in the maintenance manual.
A method used by the maintenance team also played a role, AAIB said, who launched an investigation due to the risk of the component failure occurring during flight.
CHC said it welcomed the report, adding that it worked closely with the AAIB and manufacturer Airbus following the event.
It added that the "anomaly" had been rectified by Airbus and that CHC's engineering team has "been fully briefed on the AAIB's report findings to ensure the result of the actions taken are fully understood and followed".
Airbus issued a safety notice following the incident and updated and clarified the maintenance procedure.
An Airbus spokesman said the AAIB "report is clear on the origin of this incident", underlining that the incident took place during a ground run prior to the helicopter being released for service.
However, on March 9, the AAIB received a report of a second similar issue elsewhere, after the Airbus safety notice, and that operator has since said it would issue a reminder to its maintenance team.
Jake Molloy, regional organiser of the RMT union, said "it would have been a scary moment for the passengers".
He added: "Gearboxes in helicopters will forever be the biggest single concern for anybody using helicopters.
"They are very, very complex technical pieces of kit and identifying system failures, such as the one the AAIB has reported on, continues to improve the performance of those gearboxes.
"This particular failure identified during maintenance, reading the report, wouldn't have brought the aircraft down immediately. The crew would have had to land it somewhere as soon as practically possible.
"It continues to be one of the major concerns in terms of overall safety for offshore workers and, inevitably, will continue that way. It's an inherent risk which cannot be avoided."