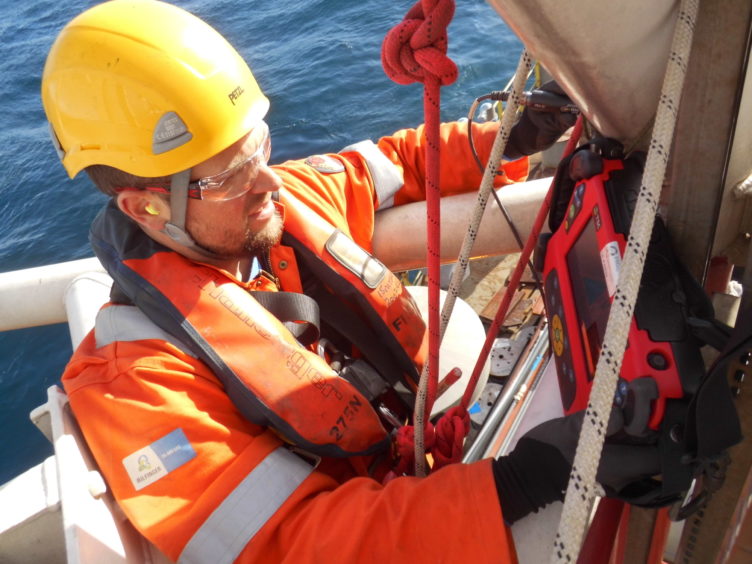 Bilfinger Salamis has been awarded a €40 million (£35m) inspection contract for Total E&P assets in Denmark.
The five-year deal, beginning in July, offers a range of services, focussing on advanced non-destructive testing techniques across all of Total's offshore assets in the Danish North Sea.
Bilfinger Salamis Danmark, a subsidiary of the UK-headquartered business, is leading on the deal, which has two one-year extension options.
The work is being managed out of the local office in Esbjerg, Denmark, which opened just three years ago, supported by the team at the Salamis headquarters in Aberdeen.
David Hall, operations director for inspection at Bilfinger Salamis, said: "This award is a fantastic success story for our term in Esbjerg following our launch in Denmark just over three years ago and represents the single largest offshore inspection contract in the country.
"We have a track record and reputation for delivering the highest standards of service safety and efficiency in the North Sea and our multi-disciplinary teams will work to ensure the integrity of Total's Danish assets.
"Our inspection business is strengthening, and this win follows two recent contract successes in Denmark making our business one of the country's largest providers of offshore non-destructive testing inspection services."
Bilfinger Salamis recently stated its plan to double revenue from its inspection department by 2023.
The Total deal, booked under Bilfinger's engineering and maintenance Europe segment, comes after Bilfinger Salamis UK was awarded a multi-million pound inspection deal with Altera Infrastructure, covering a series of Altera FPSOs in the UK North Sea.
Bilfinger has also recently won a corrosion under insulation deal at a "major chemical plant" in the Netherlands.
Duncan Hall, chief operating officer of parent firm Bilfinger, said: "With this major contract from Total, Bilfinger continues on its growth path in the strategic business area of inspection services.
"The award follows two recent contract successes in Denmark, making Bilfinger one of the largest local providers of offshore non-destructive testing inspection services just three years after the set-up of our local branch."
Bilfinger Salamis, part of the industrial services giant, employs over 1,500 people from bases in Aberdeen, Groningen, Esbjerg and Great Yarmouth.