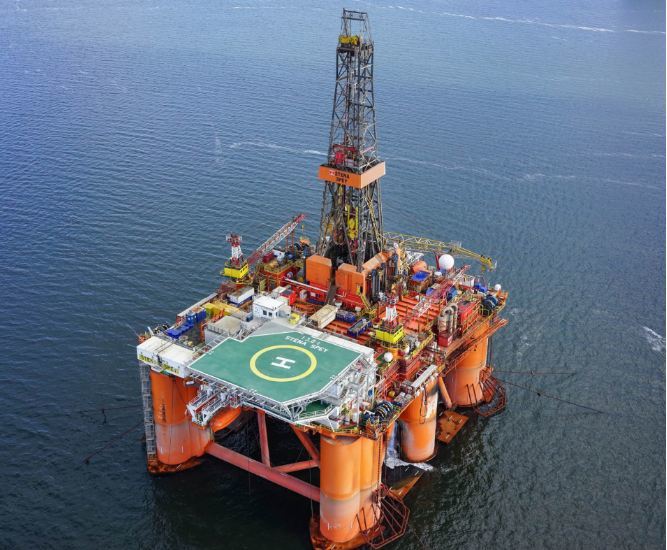 Summit Exploration and Production (E&P) is looking for a buyer for its 50% non-operated stake in the Avalon oil project in the UK North Sea.
Chief executive John Austin said Summit's intention was to "satisfy" Japanese parent company Sumitomo Corp that it would become "less carbon intensive".
During the Europe E&P conference, hosted by Frontier, Mr Austin said he and colleagues regretted that they would not be able to see the project through to first oil.
But he said it had become "much more important" for the company to shift away from oil, look to the future and decarbonise the business.
Currently, London-based Summit's only production comes from its 2.1867% stake in Total's Elgin-Franklin fields in the central North Sea.
When appointed in early 2019, Mr Austin was tasked with building Summit's production profile back up – the company had sold most of its producing assets to Ithaca Energy for £100 million in 2014.
Mr Austin said Summit hadn't found the right opportunities in terms of producing assets, though it had added exploration acreage in recent licensing rounds.
The company is still "doing E&P", he said, albeit at a low level.
Flyers published on Summit's website show the company is seeking farm-in partners for several North Sea prospects.
But the company plans to totally divest its 50% stake in Avalon, which was discovered in 2014 and appraised three years later.
Summit was awarded the licence containing Avalon in the 27th round in 2012.
EnQuest farmed into Avalon a year later, but sold the 50% stake back to Summit in 2016.
Summit then farmed out a 50%-operated interest to Malaysian firm Ping Petroleum in 2017.
Stellar Energy Advisors is running the marketing process for Avalon, which has recoverable resources in excess of 18 million barrels of oil equivalent.
Mr Austin said his team had to be cognisant of where the E&P sector and the UK were heading in terms of climate change.
They also have to abide by the wishes of Sumitomo, which has faced growing criticism over its carbon footprint.
"This poses the question of whether we should stay as an E&P company," he said.
"To E&P or not to E&P is the question for Sumitomo and it's one that's been exercising me a great deal, but we're starting to answer it now.
"As far as Summit is concerned, we've started looking at how we could move more into midstream and downstream.
Mr Austin said Summit wanted to "get into" the nascent hydrogen and carbon sequestration businesses in the UK.
"We aim to work with our sister companies to get involved in producing blue and green hydrogen, sequestering CO2 and associated businesses around the decarbonisation of industry and power generation," he said.
Mr Austin said it was difficult to put a timescale on this move, but believes Summit would have to make its first steps "very soon", perhaps even this year.
"We have to demonstrate we're getting involved and engaged in this, even if it's not necessarily profit-making for some time," he said.
He predicted Summit would soon lose the "E&P" from its name, because it wants to "do more than that".
Mr Austin said: "In the long term, we are likely not to be involved in any unabated hydrocarbon production."
Sumitomo was one of the first private Japanese corporations to move into the North Sea in the 1980s.
Recommended for you

The Fateful Eight: Can the North Sea reach its 2030 electrification target?