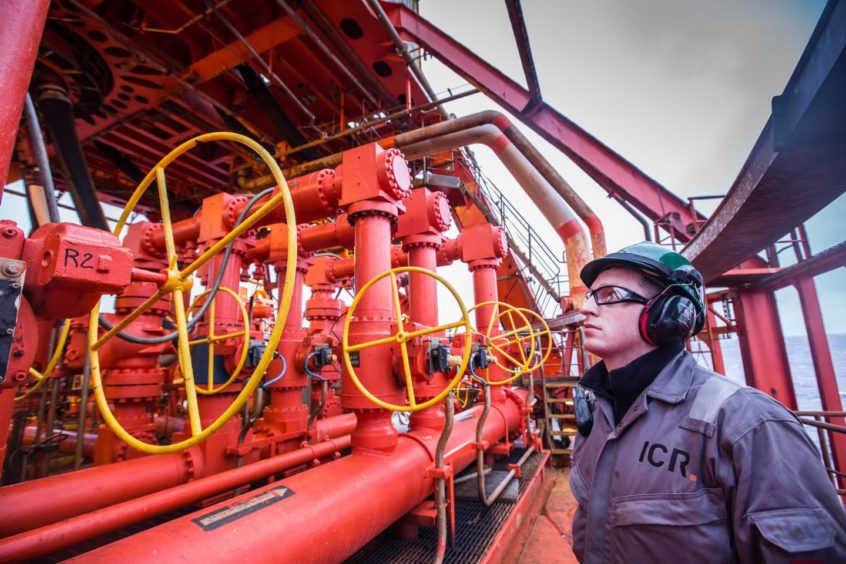 ICR Integrity, of Aberdeen, remained in the red in 2019-20, but the energy service firm's "resilience" during the Covid-19 pandemic has given its bosses encouragement.
Management at ICR, which provides maintenance and integrity services to the oil and gas, power, defence, nuclear and renewables industries, said the company benefitted from having a global footprint and broad service offering.
More than half (52%) of ICR's revenues came from its operations outside the UK in the year ending May 31 2020, compared with 43% the previous year.
Bosses were especially pleased with the group's trading performance in Australia, where turnover increased to £7.7 million from £4.7m, according to accounts published by Companies House for ICR (Holdings) 1, a group holding company set up in 2019.
ICR did concede that 2019-20 was challenging period, especially for its UK operations, as Covid significantly impacted trading in April and May last year.
UK turnover dropped to £15.9m from £17.8m, contributing to a decrease in group underlying earnings before interest, taxes and amortisation (Ebitda) to £6.4m from £7.7m.
However, ICR's overseas activities helped the group grow its revenues 5% to £33.3m, while pre-tax losses narrowed to £5.5m from £12.8m.
With its core UK oil and gas market remaining "challenging", and the North Sea decommissioning market beginning to "impact parts of the business", ICR vowed to stay focused on overseas expansion and diversification.
Alan McQuade, chief financial and strategy officer at ICR, said: "Our performance over the last 15 months has been underpinned by our global footprint and broad service offering.
"Investment in the year ahead will be focused on taking our services to new international and industrial markets, augmented by the Omni integrity management software launched earlier this year."
ICR said it expected to deliver higher underlying Ebitda in 2020-21 than in the previous year.
Indeed, the firm enjoyed a record month in May 2021, with Ebitda in excess of £1.2m.
Recent highlights include the signing of a renewal agreement for its Quickflange weldless connection service with Apache Corporation's North Sea business.
ICR also said it had made use of the UK's job retention scheme during the pandemic, which helped the business maintain its headcount.
The firm is an employer of about 200 people, with bases in Abu Dhabi, Houston, Stavanger, Perth WA, the Granite City and Lancashire.
ICR was formed in July 2011, when venture capital firm Gresham Private Equity and HSBC backed a secondary buyout of Bridge of Don-based WTR from Maven Capital in a deal reported to be worth £15m.
Gresham later sold a majority stake to mid-market, private-equity firm Graphite Capital in a transaction thought to be worth up to £60m, including debt.
In 2019, ICR bolstered its balance sheet with a debt-for-equity swap deal, converting £65.4m unsecured loan notes to shares in ICR (Holdings) 1.
Recommended for you

Ashtead acquires Aberdeenshire offshore equipment rental firm Hiretech for £20m