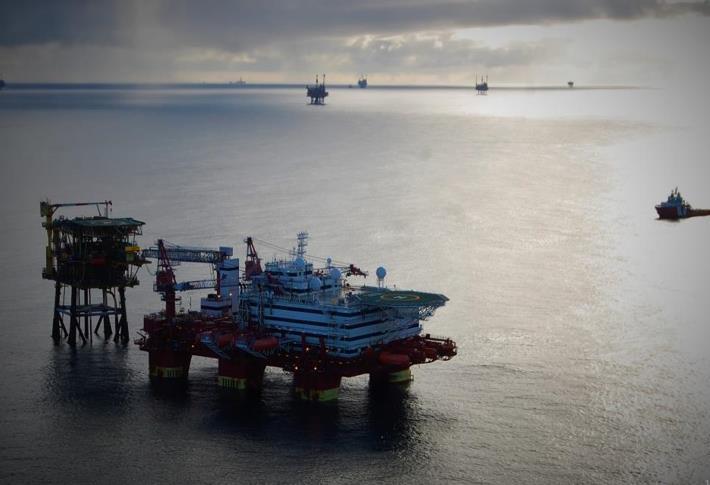 The boss at Ineos FPS has said a slight slip in the schedule for the major Forties pipeline upgrade project would have "no negative impact".
Ineos FPS chief executive Andrew Gardner said the firm would deliver well within the window of its customers' outages and that there was "no panic".
After years of planning, the Forties Pipeline System (FPS) was shut down on May 27 to allow critical work to be carried out, with the main focus on Cruden Bay.
The 310-mile long system, which transports about 40% of UK North Sea oil and gas to shore, was supposed to come back online last night.
Mr Gardner said the work being carried out during the shutdown was "mechanically complete".
This included the installation of a new pipeline protection system at Cruden Bay, the transition point between the offshore and onshore lines.
The company was also laying new over-ground pipework and replacing a number of critical valves to keep FPS fit for purpose beyond 2040.
Mr Gardner said Ineos FPS just needed to take care of some paperwork, perform final checks on valves and joints and remove isolation plugs.
"We're telling our customers we're a day or two days late, just to get through this last step," he said.
It means FPS will be ready to take customers' oil by Saturday morning.
However, Mr Gardner said only about five of the 80 or so fields served by FPS would be ready to start exporting oil by then.
Most oilfield owners are carrying out maintenance work on their platforms during the shutdown.
Mr Gardner said processing wouldn't start at the Kinneil terminal until at least 50,000 barrels of oil equivalent per day is ready to run through the pipeline.
He predicts this threshold will be crossed on Monday or Tuesday.
"We are two days late, but it's not two days of lost production, because customers will take time to come back from their turnarounds," Mr Gardner said.
"It has been well communicated so customers will start to come in on June 21 or 22 and we'll ramp up from there.
"I genuinely do not think two days will make a difference, because the customers are just not ready."
Mr Gardner said the project had been extremely well planned and believes the upgrade is a big positive for the industry.
"We could have treated FPS as a cash cow and just let the existing systems get to the end of their lives in the late 2020s," he said.
"But we decided to invest and put equipment in place that will keep FPS in operation beyond 2040.
"It's a positive story. We committed to extending the life of the pipeline. It is the primary system for the North Sea.
"It should be the last man standing, because can take oil and gas. We're making sure it's there while the basin is there.
"And as we invest we are very aware of emissions targets and commitments we need to make on that."
Recommended for you

All Winser advice accepted amid UK pledge to speed up grid connections