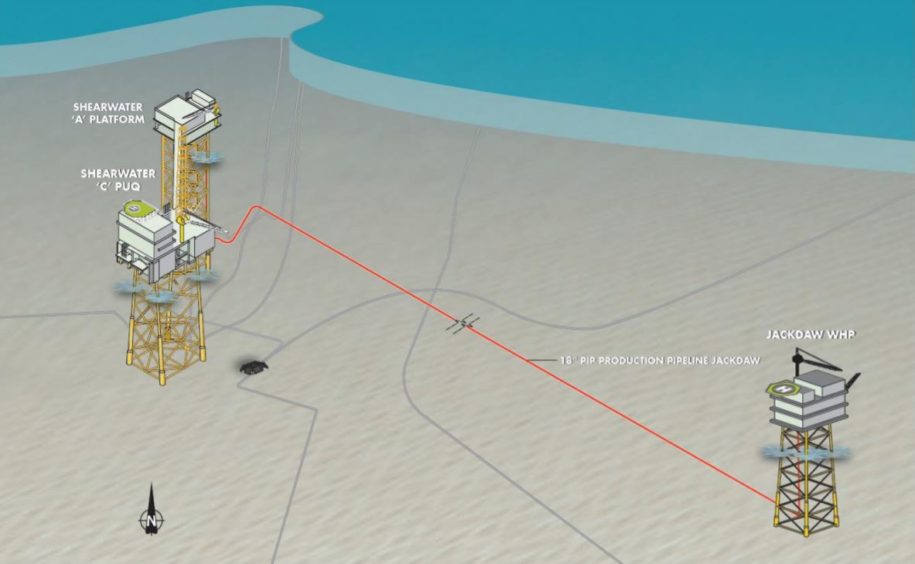 UK regulators have told Shell to provide more detail on the thinking behind its Jackdaw field development plans.
The Offshore Petroleum Regulator for Environment and Decommissioning (OPRED) made the request after examining the oil major's recently resubmitted environmental statement (ES).
OPRED, which sits within the UK Department for Business, Energy and Industrial Strategy, asked for further information in relation to 14 separate aspects of the plans.
However, OPRED's letter to Shell is redacted in places, so two of the points can't be read.
Regulators did ask Shell to elaborate on its reasons for picking the Shearwater platform as the tieback host for Jackdaw, as opposed to Judy, which is slightly closer.
Shell operates the Shearwater platform, whereas Judy is run by Harbour Energy.
In the ES, Shell said Shearwater offered a slightly lower-risk option in terms of brownfield modifications, and that there were no significant environmental differentiators between the two options.
OPRED said: "The latter justification seems odd given the clear benefits of avoiding significant offshore vent emissions from the amine unit and a shorter pipeline length (and seabed disturbance) requirement to that of Shearwater."
The British-Dutch firm was also asked to explain why a magnitude level of "slight" was appropriate for the impacts of Jackdaw in relation to climate.
Jackdaw, 155miles east of Aberdeen, will produce via a new normally unmanned installation, tied back to Shearwater, 20 miles away.
The field was discovered in 2005 and appraised between 2007-12.
FID for the scheme, with reserves of between 120-250 million barrels of oil equivalent, was initially expected in Q2 2020 but was delayed by Covid.
It is now anticipated later this year.
Shell has a 74% stake in the project.
Upstream Online has reported that partner One-Dyas intends to relinquish its 26% working interest after deciding Jackdaw is no longer a "strategic fit" for the business.
Recommended for you

Approval of Shell Jackdaw field in North Sea 'imminent', report claims