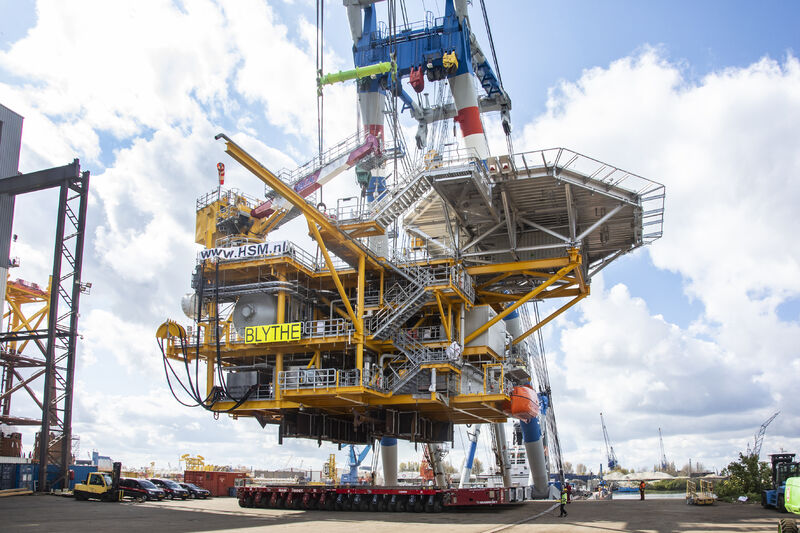 North Sea firm IOG, formerly Independent Oil and Gas, committed to scope 1 and 2 net zero status as of this year.
The London-listed firm recently completed a comprehensive Emissions Assessment (EA), carried out by its internal Environmental, Social and Governance (ESG) Taskforce in collaboration with Genesis.
According to the report, IOG is expected to have one of the lowest emissions profiles in the industry throughout the decade.
Across the phase 1 economic life of the company's Blythe and Southwark platforms, they are projected to have a cumulative average intensity of just 0.4 kilograms of CO2 per barrel of oil equivalent.
Meanwhile, scope 1 and 2 average emissions intensity is estimated at 3.97 kgCO2e/boe, compared to the North Sea average of 20.2 kgCO2e/boe.
Scope 1 emissions refer to those that come directly from a company's owned or controlled sources.
Meanwhile, scope 2 covers emissions produced indirectly by the purchase of electricity, steam, heating and cooling consumed by the firm in question.
Despite its already low carbon footprint, IOG has pledged to reduce scope 1 and 2 emissions to net zero from 2021, via investment in appropriate accredited voluntary offsets.
In parallel, the company has appointed James Chance, who has led its environmental social governance (ESG) work since 2020, to a new role as Head of Capital Markets and ESG.
Andrew Hockey, chief executive of IOG, said: "As our industry transforms in light of climate challenges, IOG's ambition remains constant: to be a safe, efficient and low-carbon developer and producer of high-value gas.
"We know how important it is to all our stakeholders that IOG's contribution to UK gas supply is consistent with a successful UK energy transition and the Paris Accord objectives. That is why we have committed to Scope 1 and 2 Net Zero, not as a future pledge but starting right now in 2021.
"In our 2020 Climate Change and Sustainability policy we committed to a detailed Emissions Assessment as our primary ESG objective for 2021 and I'm pleased that it confirms our very low carbon intensity operating model.
"Maximising the value of domestic energy resources with this Net Zero policy makes IOG a leading exponent of the OGA's revised strategy, which should be an important differentiator as we look to scale up the business."
Christophe Malaurie, senior vice president at Genesis, said: "Genesis has been extremely pleased to work with IOG to help bring practical implementation of their ESG commitments. Genesis' mission is to be a trusted adviser to its clients to help accelerate the journey towards a more sustainable future and it is especially heartening to have our class leading environment, technical and commercial skills utilised by IOG as an integral part of their low carbon journey."
Recommended for you