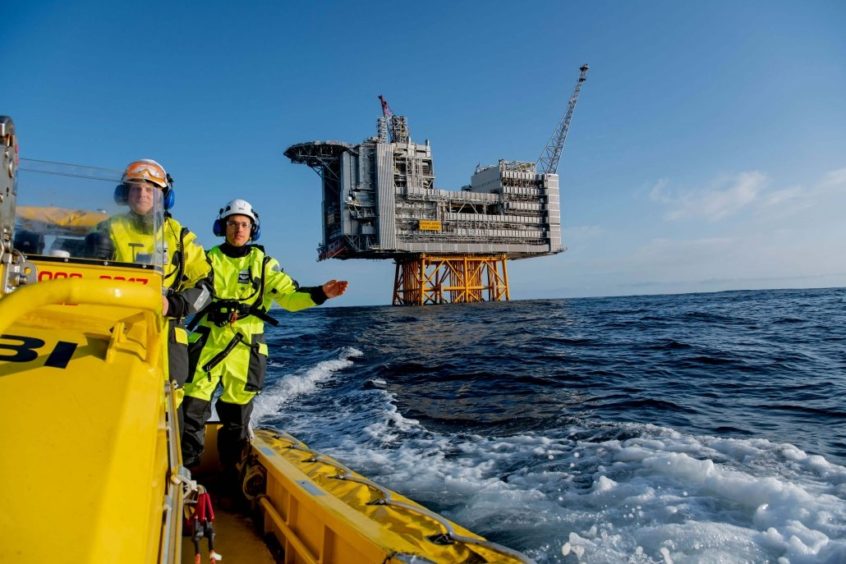 Ancala Midstream has confirmed that first gas from the Rolvsnes field has arrived at its receiving facility in Scotland.
An extended well test at the field, a tie-back to the prolific Edvard Grieg hub operated by Lundin Energy Norway, has seen production delivered to St Fergus in Aberdeenshire via the Scottish Area Gas Evacuation (SAGE) pipeline system.
Ancala won a contract, understood to be in excess of £10m, to handle output from Rolvsnes and another tie-back, Solveig, in March.
Solveig, which neighbours Rolvsnes, is expected to start up later this year.
The well test at Rolvsnes will, if successful, unlock a full new field development and extend plateau production at Edvard Grieg, ultimately bringing more gas to Scotland via Ancala.
Ancala CEO Jim Halliday said: "We congratulate Lundin on the start of extended well test production from Rolvsnes.
"This is a further demonstration of our customers' confidence in the SAGE System, and our strategic relationships with upstream operators to enable responsible and timely development of gas resources.
"SAGE is a vital strategic asset for the North Sea, serving a wide catchment area where ongoing exploration, appraisal and development activity on the UK and Norwegian sides of the median line will continue to provide resources vital to energy security and the energy transition."
Ancala owns 30% of the SAGE pipeline and a 60% stake in the associated Beryl pipeline, jointly the SAGE system, which is operated through its wholly-owned subsidiary SAGE North Sea Limited (SNSL).
The 200-mile pipeline system serves the UK hubs at Beryl, Britannia, Golden Eagle and Scott, while in Norwegian waters, Alvheim, Edvard Grieg and Ivar Aasen.
By Q4, Ancala expects to be processing 60% of all gas coming through the SAGE system.
Mr Halliday added: "North Sea gas has an important role to play as the energy transition gathers pace.
"We believe environmental performance should start with us and already operate SAGE on 100% renewable energy. As part of our continuous improvement planning, opportunities have been identified to deliver substantial emissions reductions from operations over the next five years."