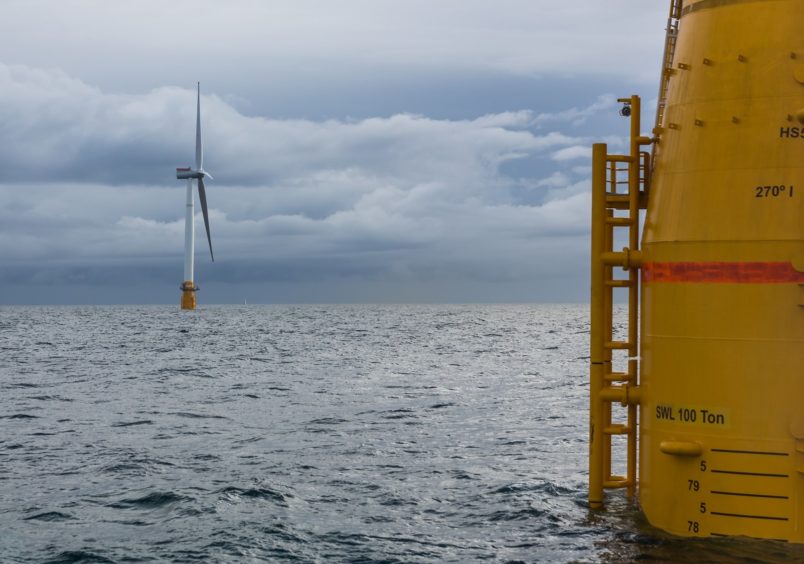 A new industry report has estimated that creation of a "cluster" of ports to develop floating offshore wind could deliver £1.5bn to the economy in Scotland.
The assessment, commissioned by the Scottish Government and the Scottish Offshore Wind Energy Council, has been led by Strathclyde University principal, professor Sir Jim McDonald.
The document points to the need for strategic investments to prepare for increased floating wind capacity off Scotland's shores.
Investing in assembly could boost gross value added to the economy by £1.5bn up to 2050, it estimates, while fabrication could bring between £1.5bn – £4.5bn, it said.
A "collaborative framework" should be implemented as a "priority" for this investment in infrastructure in advance of ScotWind leases being awarded next year, with successful applicants encouraged to then participate.
The Cromarty Firth is the "most suitable location" in Scotland for platform fabrication and manufacture, while the report also names Aberdeen South harbour, Dundee and Leith in the east coast among others, as well as ports to the north and along the west coast,  for "high value manufacturing, assembly and R&D".
These floating wind facilities could "either be brought into a Port Cluster, as volume requirements grow, or be supported by industry's Collaborative Framework" in Scotland.
However, it states the "risk cannot be discounted" that Scottish firms could lose out on work for assembly and towage for at least portions of projects, as has been the case with Hywind off Peterhead, and Kincardine off Aberdeen.
"Selling Scottish success", particularly in the engineering and subsea sectors, and leveraging government support to help Scottish EPCI contractors break into offshore wind are among the recommendations.
Efforts are already ongoing on this front through groups including the Deepwind supply chain consortium for floating and fixed wind in Scotland.
Professor Sir Jim McDonald, said: "If Scottish companies are involved in this first generation of floating offshore wind projects, then they will be in a position to sell this expertise around the world.
"However, winning this opportunity will need collective effort and determination. Scottish Ministers and industry leaders must clearly understand and provide the level of commitment and action needed, and create the opportunity to forge an effective partnership if we are to grow Scottish success."
Recommended for you

Union laments ScotWind supply chain commitments with billions set to go overseas