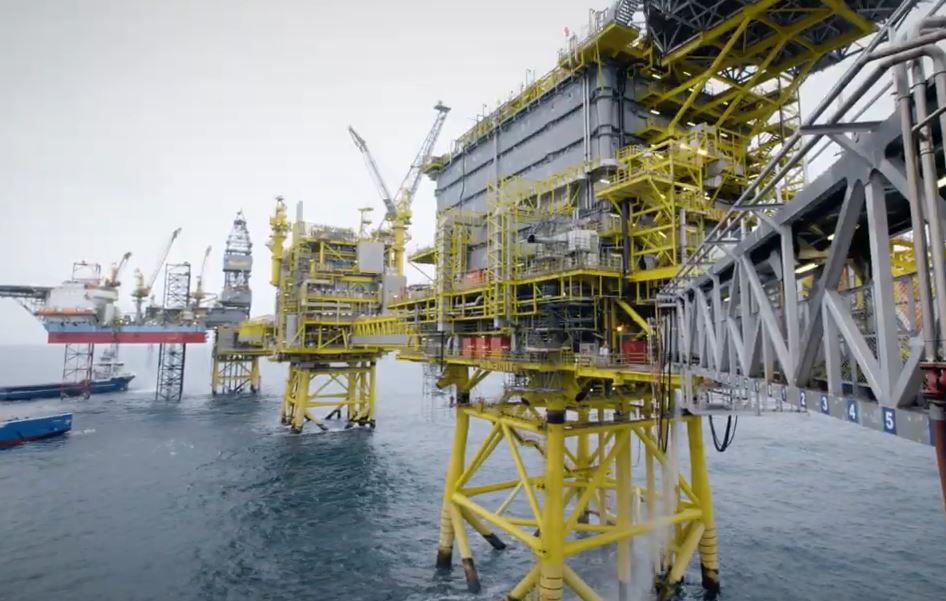 Unite is balloting nearly 300 workers at Ponticelli and Semco Maritime on North Sea industrial action.
The companies last year formed the PBS energy services consortium with Brand Energy, which went on to win a maintenance and operations contract across all of of TotalEnergies' North Sea assets.
Unite claims that "slash and burn" cuts proposed to pay, terms and conditions have left certain workers facing a drop in their pension of up to £40,000.
PBS director Andreas Christophersen said that the firms are working to achieve the "best possible outcome" from the consultation and that most employees will be "better off" from its proposals to standardise pay and conditions.
He said that their package is "competitive both in the UKCS region, and when compared with other Tier contractors, and that all base salaries remain unchanged".
"Ultimately our goal is to deliver jobs for longer in an increasingly volatile marketplace, and we have to work together to achieve this," he added.
Unite said the disupute doesn't relate to Brand Energy.
Both Ponticelli and Semco Maritime provide services for the French oil operator TotalEnergies on various platforms and facilities including Culzean, Dunbar, Elgin-Franklin, North Alwyn, the Shetland Gas Plant, the Ailsa FSO vessel, and the Gryphon FPSO.
The ballots opened on Monday and close on November 15. If they receive enough support then industrial action would be expected to start at the beginning of December.
Unite industrial officer John Boland said: "Let's not forget we are dealing with profitable employers and for them to launch this attack on our members will not go unopposed.
"Unite is balloting hundreds of workers because they have had enough, they are angry, and they are prepared to fight."
The union said Ponticelli UK Ltd and Semco Maritime Ltd are proposing large cuts to the terms and conditions of around 600 workers including pensions, sick pay, and work allowances.
Ponticelli and its partners Brand Energy and Semco Maritime caused a stir early last year when they seized the TotalEnergies (then Total) deal from under the noses of a group of contractors, including Aker Solutions, Bilfinger, Muehlhan, Petrofac, Stork, Wood and Worley.
At the time, trade union bosses said they were "alarmed" that TotalEnergies had overlooked more established players and chosen a little-known consortium with "no track record", though Danish firm Semco has had a presence in Scotland for several years.
To help fulfil its duties, the consortium, called PBS, took on more than 650 workers under TUPE from TotalEnergies and from some of the jilted contractors, and made 50 direct hires.
Recommended for you

Medics on Shell North Sea platforms to be balloted on strike action