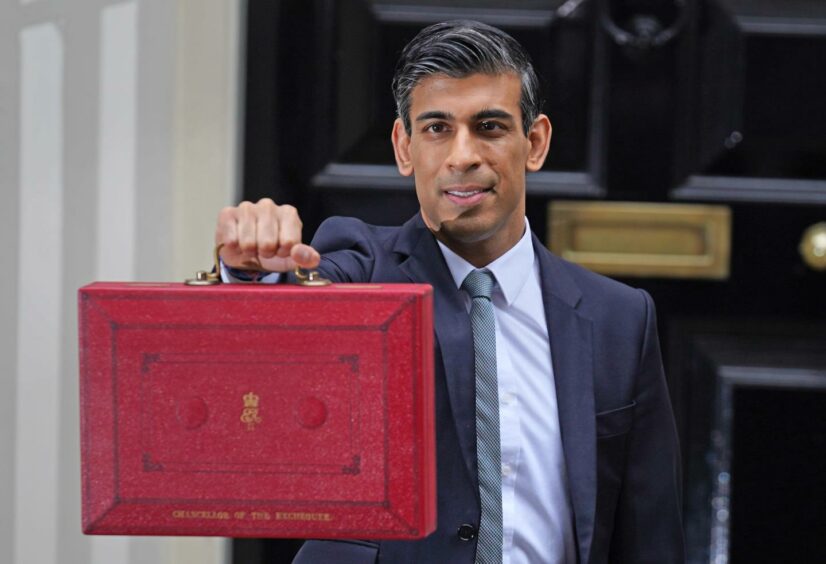 The UK Treasury has increased its expectations for tax receipts from the North Sea oil and gas sector ahead of the COP26 climate conference.
Chancellor Rishi Sunak delivered the Autumn Budget on Wednesday, announcing an extra £150billion in spending.
Figures released by the Office for Budget Responsibility (OBR) set out that higher oil and gas prices mean the Treasury has significantly boosted its expectations of the tax take for the sector in coming years, increasing by £1.4bn on average per year through to 2025-26, relative to March of this year.
The Treasury expects receipts of £900million from the North Sea in 2021-22, £2.1billion in 22-23, £1.4billion in 23-24, £1.2billion in 24-25 and £1.3bn in 25-26.
The budget watchdog said: "This is almost entirely explained by higher oil and gas prices."
It comes as the UN COP26 conference is due to kick off in Glasgow this weekend and amid growing pressure for the Government to prevent development of new oil and gas fields.
A key battleground for protestors has been the Cambo field, west of Shetland, currently awaiting approval from the Oil and Gas Authority (OGA).
The OBR forecast for gas prices is based on futures prices over the 10 days to 15 September. However, since then oil prices have risen by 4.7 per cent while gas prices have soared 65.7 per cent.
This would typically add £2.3 billion to receipts in 2022-23, but only £1.2 billion by 2026-27, reflecting the sharply downward sloping forward curve for gas prices.
Oil and gas prices fell at the onset of the pandemic but have changed dramatically in recent month amid supply bottlenecks internationally.
The OBR said: "There are also several UK-specific factors, such as outages at some nuclear stations, unusually low levels of wind power, and diminished reserves following the closure of the Rough storage facility."
Recommended for you

North Sea tax receipts now top £22m per day according to new research