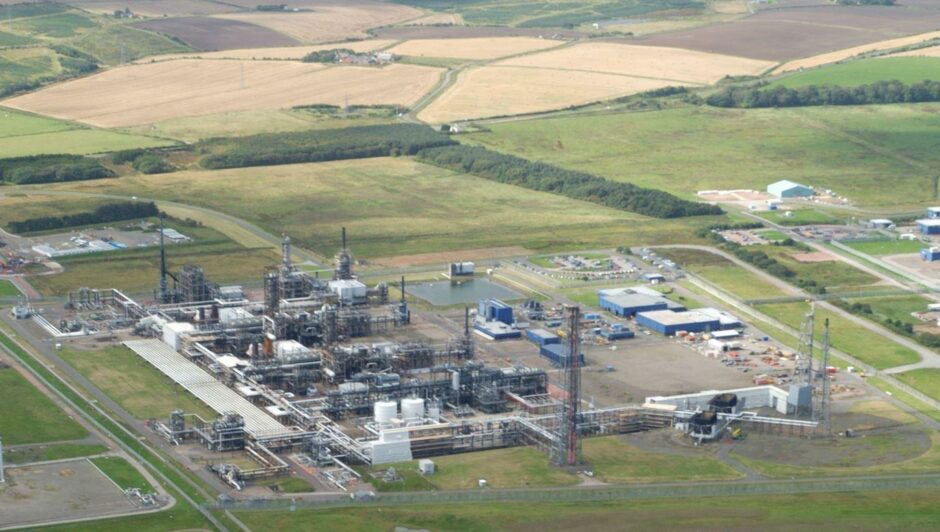 Chancellor Rishi Sunak has come under fire for "failing to provide much needed clarity" on future carbon capture projects after a snub for the Acorn project last week.
Delivering the Autumn Budget on Wednesday, Mr Sunak reaffirmed that the government would allocate £1billion to development of carbon capture utilisation and storage infrastructure (CCUS).
It comes after the HyNet project in north-west England and the East Coast Cluster for Teesside and the Humber were selected by the government last week to become the UK's first two CCUS projects, leaving the Scottish Cluster, led by Acorn in north-east Scotland, out.
Under the Government's 10-point plan, four clusters will be developed with the first two up and running by the mid-2020s and the second by 2030, each receiving a share of the £1billion pot.
Industry is awaiting an announcement on the "Track 2" process following last week's announcement.
The business community including Sir Ian Wood and Scottish Net Zero Secretary Michael Matheson have implored the UK Government to reconsider and include Acorn within Track 1 due to its importance in meeting Scotland's net zero targets.
Ruth Herbert, chief executive of the CCSA trade body, welcomed the funding but also criticised the lack of clarity on next steps.
She said: "Given last week's Net Zero Strategy also included an increased ambition of storing 20-30 million tonnes of CO2 per year by 2030, which requires Track 2 clusters to be operational by 2027, today's budget fails to provide much-needed clarity on the timeline for the track 2 cluster process and the wider deployment of all CCUS clusters in the UK.
"We note that the Net Zero Strategy states the Government's intention to announce a funding envelope in 2022 to enable the award of the first contracts with emitters. The CCSA is keen to work with the Government to urgently define a multi-year budget for CCUS over the next decade to give industry certainty to invest in projects now. "
Recommended for you

Government urged to shed light on 'Track 2' timeline following CCS report