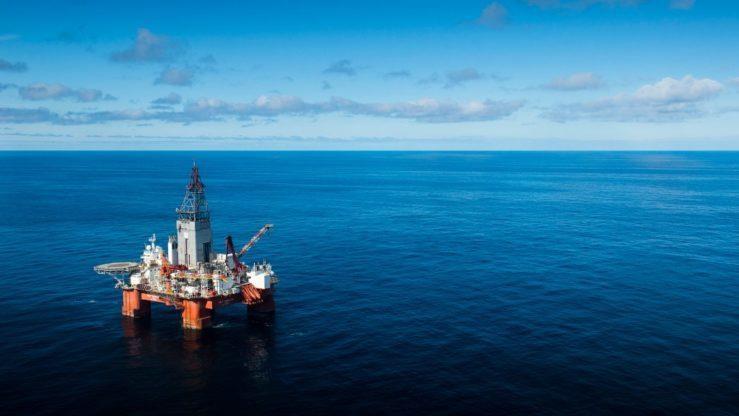 Energy giant Equinor has made an oil discovery in the Norwegian sector of the North Sea.
Alongside partners PGNiG Upstream Norway and Longboat Energy Norway, the state owned company struck oil in exploration well 6407 / 1-9 – Egyptian Vulture
Preliminary estimates show that between 3 and 10 million standard cubic meters of recoverable oil equivalents have been proven in the well.
That's the equivalent of between 19 and 62 million barrels.
Kristin Westvik, area director for exploration and production north at Equinor, said: "Our ambition is to transform the shelf from an oil and gas province to a broad energy province that will ensure value creation from the shelf in the decades to come. In this ambition, our exploration activities are central."
She added that future value creation will largely come from increased recovery from existing fields, and connection of new discoveries close to existing infrastructure.
The discovery is the sixth Equinor has made on the Norwegian shelf so far this year.
The well was drilled about 10 kilometers north of the Tyrihans field, and 23 kilometers east of the Kristin field in the Norwegian Sea.
The aim of the well was to detect hydrocarbons in sandstone reservoirs of the late Cretaceous age in the Lange Formation.
It was drilled by the West Hercules facility vertically to a measured depth of 3883 meters below sea level and encountered an estimated 36 meters of oil column in sandstone in the Lange Formation.
Extensive data collection and sampling has been performed and preliminary analysis of samples indicates a light oil.
This is the first exploration well in production license 939 – it was awarded in 2017.
The discovery will be evaluated for further appraisal and assessed for tie back to existing fields in the area, while the well will be permanently plugged and abandoned.
Recommended for you

Well Slot: Who's drilling in the UK North Sea and Norway?