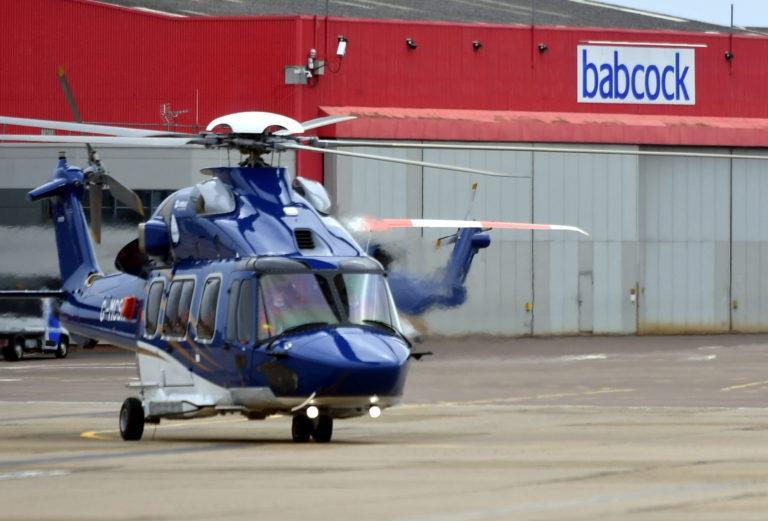 CHC helicopter has been given five days to address "concerns" raised by the competition watchdog over its takeover of rival Babcock before an investigation is escalated.
The Competition and Markets Authority said the deal, first announced back in March, could lead to higher prices and lower quality services for customers in the North Sea helicopter market.
CHC and Babcock are two of four helicopter operators working out of Aberdeen, along with Bristow and NHV, and the CMA raised flags over the impact of losing one of these firms.
It has now challenged CHC to submit proposals within five working days to address the concerns, otherwise the deal will be referred to a more in-depth phase two investigation.
Under a phase two process, which typically lasts around 24 weeks, the CMA will publish its findings which can include imposing remedies by order, if it is not able to agree them with the business, or prohibit the merger outright.
Colin Raftery, CMA Senior Director, said: "Our investigation showed that CHC's purchase of the Babcock Business would take out an important competitor.
"While oil and gas exploration in the North Sea is expected to decline over time, these are safety-critical services on which customers continue to spend hundreds of millions of pounds a year.
"It is therefore important that this deal is subject to more detailed scrutiny if our concerns aren't addressed."
CHC Response
In a statement, CHC said it understood upon completion of the deal in September that integration would be subject to CMA scrutiny.
It added: "We look forward to working with the CMA to complete the review process and are excited to integrate Babcock's offshore oil and gas operations, once approved. In the meantime, CHC will continue to comply with its obligations under the CMA's Initial Enforcement Order and hold Babcock's UK, Australia, and Denmark operations separately and independently from CHC, unless otherwise agreed with the CMA.
"CHC is eager to integrate the Babcock business at the appropriate time and believe this transaction will open opportunities both in existing markets like Australia and the North Sea, and in new areas.
"It further cements CHC's position as one of the world's leading providers of offshore helicopter transportation, Search and Rescue, renewables and maintenance repair and overhaul (MRO) services."
Race to the bottom
Recent downturns have shown the strain on price points for the North Sea helicopter market, with accusations flying last year that certain firms like Babcock were engaging in a "race to the bottom".
Babcock employs around 500 people in its helicopter business, with its primary base in Aberdeen, while CHC's Aberdeen business covers around 300 people.
An enforcement order was issued by the CMA in June, which was followed by an initial phase one investigation.
In September, Babcock's helicopter business was renamed as Offshore Helicopter Services UK Limited" in order to avoid any perceived association by customers with CHC while the two firms await merger clearance.