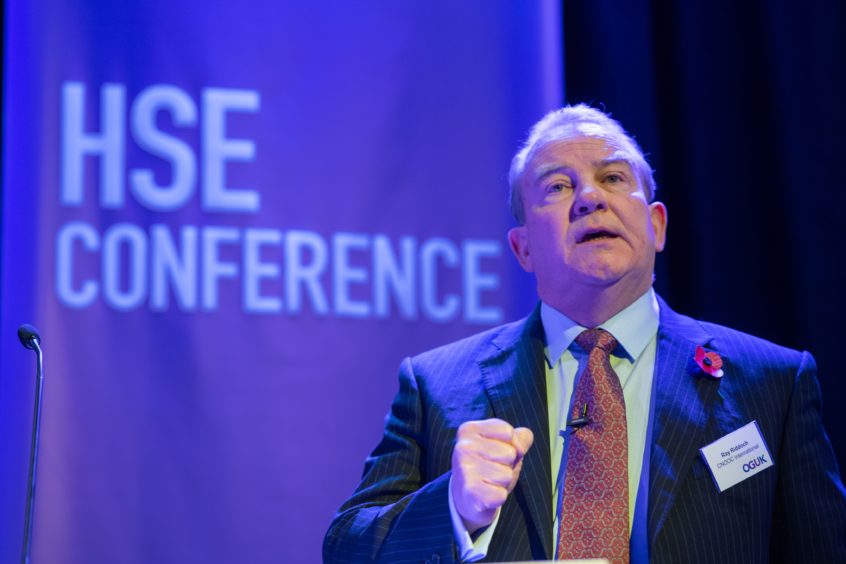 Energy industry leader Ray Riddoch has joined the board of the Aberdeen-based risk management consultancy Marex.
With a career spanning 40 years both in the UK and overseas, Mr Riddoch joins the business as a non-executive director.
Marex is a UK-based consultancy that specialises in enterprise risk management (ERM) for clients operating in the energy and marine sectors.
Prior to this appointment, Mr Riddoch served as UK managing director of China National Offshore Oil Corporation International (CNOOC) for nearly five years, having joined the firm in 2011 when it was operating as Nexen.
Canada-headquartered Nexen was bought over by CNOOC in 2013 in a £9.4bn deal, at the time the largest international takeover by a Chinese firm.
Mr Riddoch began his career as a mechanical engineer and, as well as having significant experience in operations and project management, has held roles for extended periods in HSE, business development, human resources and technical auditing.
He was granted an OBE, for services to the oil and gas industry in 2018 and awarded the title of honorary doctor of technology by Robert Gordon University (RGU) the following year.
Since his departure from the North Sea producer he has joined the board of Sentinel Subsea as chairman, as well as the board of px Group, which operates the St Fergus gas processing plant near Peterhead.
Marex managing director Wayne Henderson, said the group was "delighted" to welcome Ray to the team.
"His industry experience and vision will help us build on our existing expertise and reputation as we continue to support our clients developing new opportunities in the energy and marine sectors," he added.
Commenting on his latest appointment, Mr Riddoch said: "Joining Marex at this point of the business's growth is an exciting opportunity.
"The team's focus on risk management in terms of its potential to drive performance and value is a refreshing and innovative approach. Combined with their decades of experience in providing reliable and efficient support, I am very much looking forward to being part of the next stage of their journey."
Recommended for you

Harland and Wolff appoints former Shell boss to board