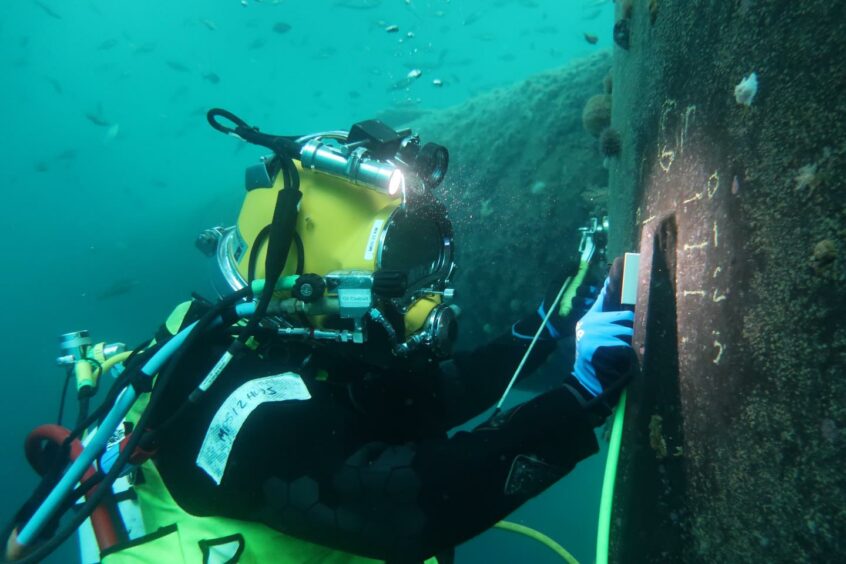 James Fisher Subtech has completed a "challenging" air diving campaign on the Ithaca Energy FPF-1 asset in the North Sea.
The marine specialist was hired for a subsea inspection, repair and maintenance project on short notice to the floating production facility 175miles south-east of Aberdeen.
Using a mix of air divers and remotely-operated vehicles (ROVs), James Fisher Subtech carried out essential inspection work and other maintenance on more than 160 areas of the Ithaca Energy asset's hull and substructure.
Despite short weather windows, the team completed 80 air dives and 126 hours of ROV operations over the course of the 21-day campaign, which took place during a recent shutdown period for the asset.
John Ewen, assets and operations director at JF Subtech, said: "The scope of work that Ithaca Energy brought to us was a challenging one, but thanks to our experience in supporting operators in extreme environments, we were able to execute the work safely and to the tight deadlines required."
The work was carried out via the Olympic Challenger, a construction vessel equipped with James Fisher diving gear and a Cougar Light Work Class ROV system.
Its completion marks a milestone for James Fisher Subtech as the first project completed following a rebrand in March 2021, through which the group consolidated its core competencies to provide offshore operators with expertise for the extremes.
Recommended for you

James Fisher offloads three businesses in bid to 'focus portfolio'