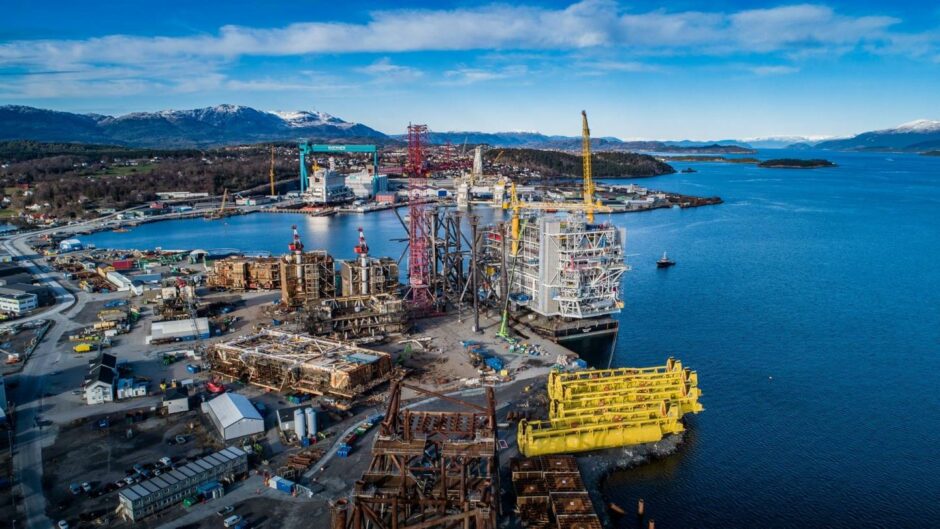 Aker Solutions and AF Gruppen have terminated a proposed merger of their decommissioning operations in a major deal announced earlier this year.
Norway's Aker Solutions and AF Gruppen had intended to merge their offshore decommissioning businesses into a 50:50 joint venture with a £210million order backlog.
In a July announcement the duo said they would create a leading player for the environmentally friendly recycling of offshore assets, "unleashing global decom potential" in the process.
Aker and AF said their two units boasted extensive capabilities in running large-scale offshore projects, lifecycle and value chain competence and a broad global portfolio of customers and projects.
However, in a 17 December update, the two companies stated although "the strategic rationale for the deal was still strong," they had not succeeded in reaching a final agreement and had concluded the process.
Aker Solutions said it looked forward to continuing its constructive relationship with AF Gruppen in other business areas in the future.
The aborted deal continues a run of decommissioning disappointments for AF Gruppen, following the decision to wrap up another joint venture, Fairfield Decom, earlier in the year.
The group comprising of Fairfield Energy, Heerema and AF Gruppen had formed Fairfield Decom as an integrated decommissioning company in 2019, aimed at reducing costs with a specialised approach to bring assets through late life.
However, the group was shuttered in July after "numerous" offers failed. In a statement, the company's managing director, Graeme Fergusson, said it was a "very difficult decision" and blamed a "discernible gap" in the current rhetoric in the industry, with enthusiasm for "innovative decommissioning models" from operators not translating into action.
More than £16bn will be spent on UK decommissioning operations over the next decade, according to the most recent forecast from industry body OGUK, with decom activity accounting for an estimated 12% of the oil and gas sector's total spend in 2021.
Recommended for you

Aker Solutions delivers third quarter results, surpassing £1 billion in revenue