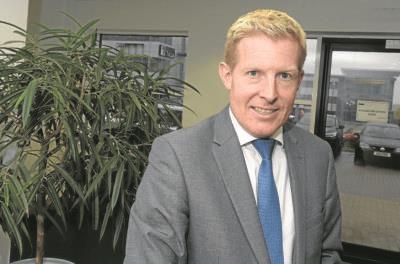 Integrated decommissioning firm Fairfield Decom has confirmed it has ceased trading with immediate effect.
In a statement, the company's managing director, Graeme Fergusson, said it was a "very difficult decision" that was the result of "numerous" offers failing at the eleventh hour.
He blamed a "discernible gap" in the current rhetoric in the industry, with enthusiasm for "innovative decommissioning models" from operators not translating into action.
Staff were made aware of the decision to call time on the company this morning – it's understood fewer than 10 people are affected.
Fairfield was set up in 2019 by Fairfield Energy, Heerema Marine Contractors and AF Offshore Decom.
The intention was to take over operatorship of ultra-late decommissioning operations in the North Sea, delivering a "fit-for-purpose" model.
But despite a perceived appetite for a "different approach to decommissioning" to mitigate higher costs, Fairfield failed to gain traction in the market.
Mr Fergusson said the company remains confident that its commercial offering would reduce the costs of retiring North Sea assets.
The Oil and Gas Authority (OGA) has repeatedly called for innovative models to drive down decommissioning costs.
By making it cheaper to retire assets, it would lessen the financial burden on operators as well as the UK treasury, which provides tax relief.
Fairfield's collapse highlights difficulties in the decommissioning market, with the sector often bearing the brunt of deferrals.
Mr Fergusson said: "There is widespread recognition of the need for a different approach to decommissioning, and the associated commercial practices in the sector, to mitigate higher costs.
"This was again highlighted recently in the Oil and Gas Authority's (OGA) 2021 Decommissioning Estimate. Although our model was received positively by both operators and the wider industry, it has proven to be difficult for the operators to translate this enthusiasm into action.
"Despite the industry calling for innovative decommissioning propositions, there is a discernible gap between the rhetoric and the reality. The Fairfield Decom team developed something entirely different – an innovative decommissioning model with integration at its core and a never-seen before commercial proposition.
"Nonetheless, without a firm commitment from an operator, numerous material offers fell at the final hurdle."
He added that unless the sector is willing to move away from "conservative working practices", there is a real risk of decommissioning costs soaring and skills being lost.
Mr Fergusson said this would hamper the OGA's decommissioning cost reduction target of 35% by 2022.
The news follows hot on the heels of AF Gruppen, which owns AF Offshore Decom,
announcing a joint venture with Aker Solutions.
Last week, the two Norwegian firms revealed plans to merge their offshore decommissioning activities to create an "end-to-end" services company.
Fairfield said the deal is not related to its decision to cease trading.
Fraser Moonie, chief executive of industry body Decom North Sea, said: "Like others we are shocked and saddened but not surprised by Fairfield Decom's decision to cease trading and we feel for the people affected by this decision.
"We are acutely aware of the challenges faced by the supply chain in the current market and that has unfortunately manifested itself on this occasion.
"We'll continue to support our members and the supply chain to ensure the sector is delivering on its promises."