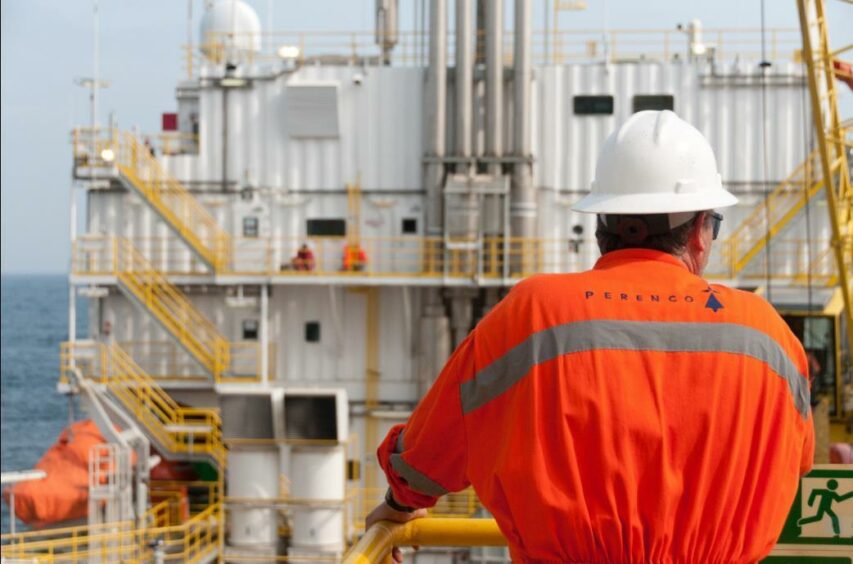 IOG said it is working closely with Bacton Terminal operator Perenco to deal with "frustrating" slow progress towards delivering first gas from its Saturn Banks project.
Delivery of first production had been targeted for the end of 2021 via Bacton for the opening stage of the Southern North Sea development.
However IOG chief executive Andrew Hockey said he is "on site again today" reviewing progress which is "now 93% complete" as of Sunday 23.
An expanded team is working with Perenco "days and nights" aiming to be ready for back-gassing in mid-February, IOG said, with first gas from Saturn Banks expected a week later via the Blythe and Elgood first phase.
Covid-19- related absences at the terminal have impacted the project, IOG said.
The remaining work to complete mainly relates to final electrical and instrumentation, construction and pre-commissioning and system leak testing.
Southwark
Meanwhile IOG said it hopes to resume drilling on its delayed Southwark field in four to six weeks' time, but remains subject to investigation.
The Noble Hans Deul rig had to leave the field in January, the second time since October, due to rig stability concerns with seabed conditions causing "excessive movement" relative to the platform.
A seabed survey is currently underway and is expected to complete this week, at which point IOG will have a further idea of next steps.
The Noble Hans Deul was moved to a safe location in the nearby Elgood field 500 metre zones where routine inspections are underway.
Overbudget
Overall, the various delays are expected to see IOG go 20-25% over budget on Phase 1 from its original £305.5m field development plan, however IOG said it would not need further financing to bring all three fields – Elgood, Blythe and Southwark  -online.
The firm has also recently signed a €5 million (£4.2 m) working capital facility with a "recognised international bank".
Mr Hockey said: "I am on site again today at Bacton onshore terminal reviewing the latest progress, which is now 93% complete. Although it is very frustrating that it has been slower than planned, we are making every effort with the terminal operator Perenco to facilitate the fastest possible resolution. An expanded team is working days and nights aiming to be ready for back-gassing in mid-February, with First Gas expected approximately a week later.
"Meanwhile, working with our drilling contractors and expert consultants, we have also been proactively engineering several options to resume safe drilling operations at Southwark. The timeline is expected to become clearer once we have analysed newly acquired seabed survey data this week.
"We will keep shareholders regularly updated through these important final steps in bringing Phase 1 onstream."
Southwark forms a key part of the IOG flagship "Saturn Banks" project – formerly known as Core – comprising several discoveries containing around 410billion cubic feet of gas.
Southwark and Blythe, each with their own production platforms, and the Elgood discovery form phase 1.
Recommended for you

North Sea operator IOG to enter administration