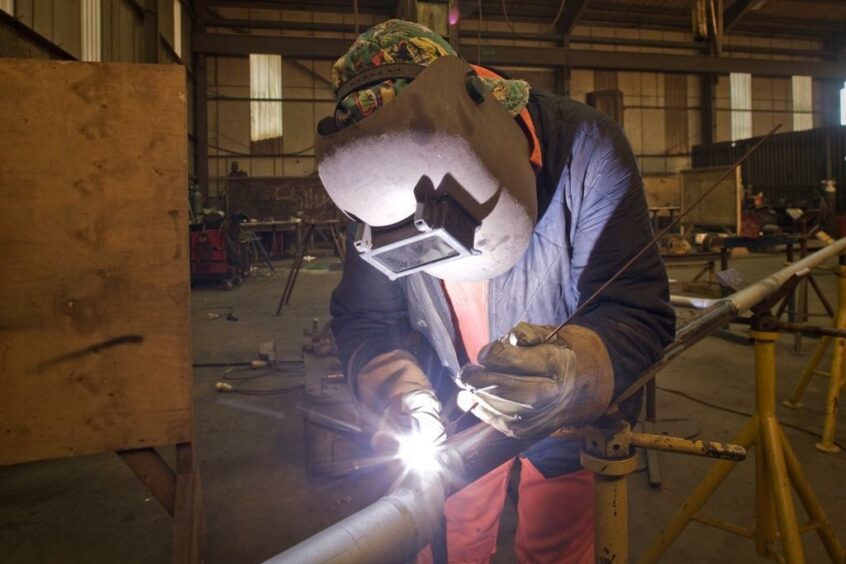 Strikes have been averted at Dales Engineering Services in Peterhead as a new pay deal has been reached for dozens of workers.
The GMB Union has hailed a "significant win" through the new offer, which goes above the rate of inflation.
A group of more than 50 GMB Union members at the machining and fabrication business voted to strike last week in a statutory ballot.
Dales Engineering Services said it was "delighted" to have reached an agreement, though the business was disappointed to be faced with a strike threat after what it described as "minimal negotiations".
GMB said it had come following a pay freeze in 2021 and a new pay offer in 2022 which was below inflation, now at a 30-year high, giving rise to cost of living concerns.
Strikes had been set to proceed as early as February off the back of the statutory vote. The new increase is for 6%, up from an original 2.8% offer.
GMB regional organiser Stephen Massey said: "It's a fantastic achievement by our members in Dales. Ultimately, they've refused to accept another pay cut and they've matched that with the determination of their own organised campaign for proper value.
"From that, they've achieved a significant win; an increase in pay against the backdrop of the cost of living crisis."
A Dales Engineering Services spokesperson said: "The company is delighted to have reached an agreement with our represented employees after positive discussions this week.
"It was very disappointing to be faced with potential strike action after minimal negotiations.  The company was presented with an unrealistic 12.5% pay claim and had offered near inflation rises in the early discussions.  In our view this has caused unnecessary uncertainty for all our stakeholders at a time when we are trying to bounce back from the challenging trading conditions that all local businesses have faced in the last two years.
"The Company values its hard working and loyal employees and prides itself on its good working relationship with them over nearly 35 years of trading and this deal shows we continue to do so."
Established in 1987, Dales Engineering Services operates out of Peterhead from its 4.5 acre workshop facility.
In its latest set of accounts, for the 2020 financial year, the firm said it was "optimistic" about the future as the oil and gas and renewables sectors show signs of recovery, although said the market has been "competitive and challenging" due to the volatile oil price and Covid-19.
Dales Engineering Services employed a total of 105 people across production and administration lines during the year.
Recommended for you

Fuel supplies at risk as Unite ballots workers at Exxon refinery