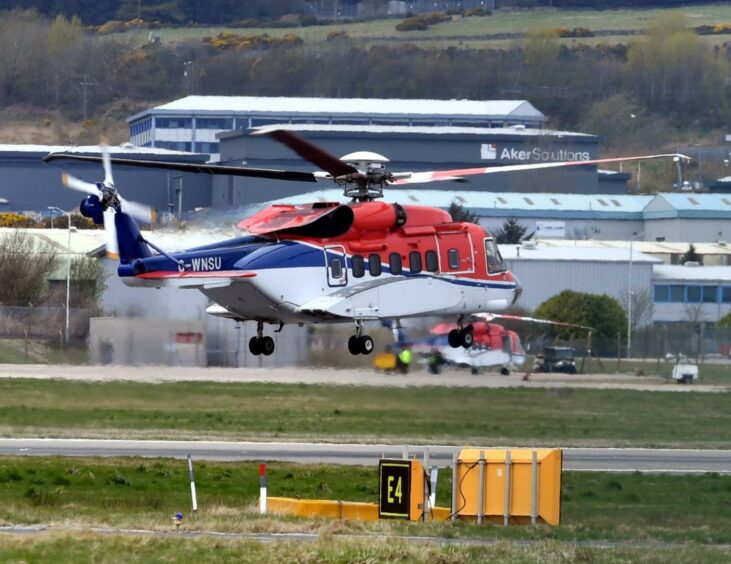 Dozens of flights going to and from North Sea oil and gas installations have been impacted as Storm Eunice hits the region.
With the storm sweeping across north-east Scotland, the Met Office has also issued gale force wind warnings for most areas of the UK North Sea, including rough seas for regions like Forties and Cromarty.
Between them, the four helicopter operators CHC, Bristow, NHV and Offshore Helicopter Services (formerly Babcock) have delayed or cancelled 28 flights going to and from oil and gas installations.
The disruption has affected a total of 16 operators and duty holder companies, including Harbour Energy, CNOOC, TotalEnegies, Ineos, Taqa, Shell and BP.
CHC and Bristow have both cited the risk of "triggered lightning" as reason for delays for a number of flights – a phenomenon where helicopters can cause lightning to strike and potentially damage the aircraft.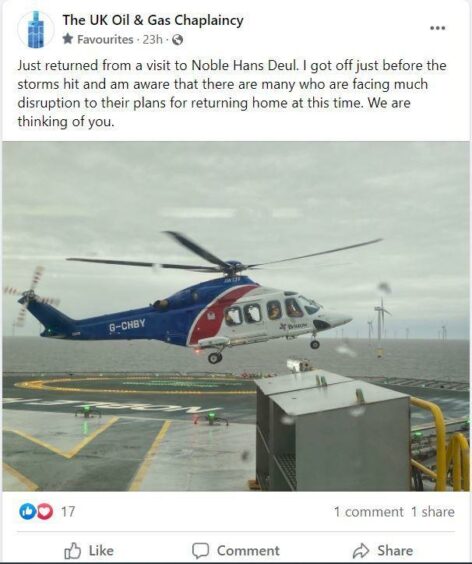 Storm Eunice comes only a day after Storm Dudley swept across the UK with high winds and is the sixth named storm the UK has experienced this winter.
The #JetStream is a fast moving ribbon of air, several miles above the earth's surface #StormEunice is under a powerful part of the jet stream, where winds are close to 200 mph and this will help #Eunice to rapidly strengthen during the next 12-24 hours as it crosses the UK pic.twitter.com/UiqADXVJAz

— Met Office (@metoffice) February 17, 2022
Some forecasters have warned that it could be the worst storm in 30 years, with winds reaching 90mph in parts of the UK.
Travel has been heavily disrupted in north-east Scotland.
Meanwhile, the Met Office has issued a rare red weather warning in the south of England who is expected to bear the brunt of the stormy weather.
Storm Eunice is being described as an Explosive Cyclogenesis, better remembered as a 'weather bomb'. The term describes when a low pressure storm builds very quickly
Recommended for you

North Sea Helicopters grounded amidst Aberdeen storm