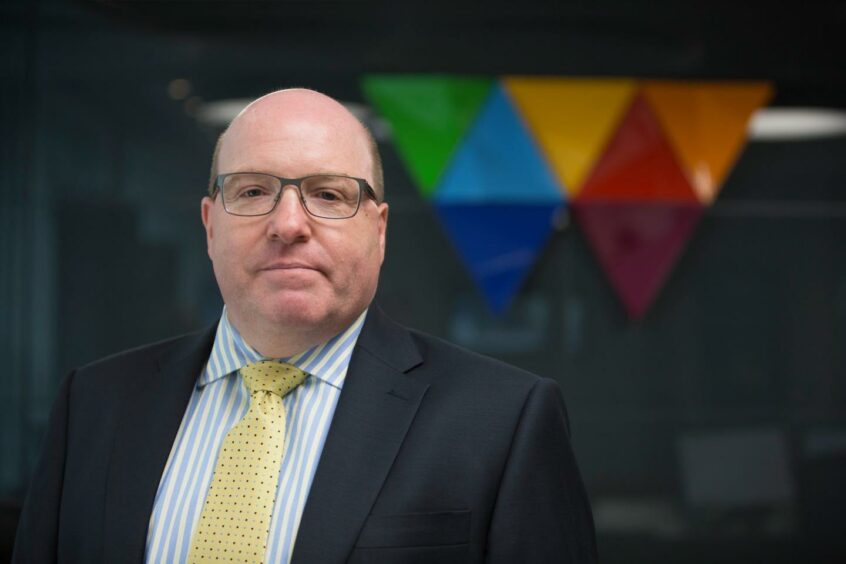 Oil giants should spend their billions of windfall profits on transition, not shareholder returns, according to the former CEO of Wood Group.
The invasion of Ukraine has sent oil and gas prices skyrocketing, which were already climbing steadily and had prompted calls for a windfall tax in the North Sea.
Bob Keiller said he has "no problem in normal times" with shareholders getting a reasonable dividend.
But, he said, "in abnormal times like today" oil and gas companies should inject "all of their windfall profits" into the three pillars of energy transition, developing existing energy sources and improving energy efficiency.
Those are a more appropriate use of oil and gas companies' windfall revenues, which "will be billions of dollars", than investor returns or, indeed, a North Sea windfall tax, he argued.
During their 2021 results, Shell and BP respectively announced share buyback schemes of $8.5 billion and $1.5 billion. The seven "majors" are on course to return $38bn to shareholders this year according to Bernstein Research.
Mr Keiller said: "Most are already heavily committed to energy transition but are still rewarding their shareholders handsomely through increased dividends and share buybacks.
"I have no problem with shareholders getting a reasonable dividend from earned profits in normal times.
"I understand that if investors stop getting a return on their investment they will pull their money out and invest elsewhere – damaging the share price, reducing the company's access to capital, increasing their borrowing costs and reducing the likelihood that they will attract partners to invest alongside them.
"However, by normal times, I mean those times when there is sufficient flexibility in oil supply and demand to create a market that moves prices down toward the incremental cost of production. But, in abnormal times, like today, oil and gas companies should commit to investing all of their windfall profits into the priorities set out above. And if they don't, then the case for regulation changes.
He signed off: "Use it (properly) or lose it."
Keiller was CEO of Wood (then Wood Group) from 2012 – 2015 after leading the firm's PSN business.
He went on to become chair of Scottish Enterprise for three years and now works as a business adviser.
Brent crude is currently sitting beyond $130 a barrel following news of sanctions of Russian supply by the US and UK.
On Friday UK gas prices hit a record high of more than 500p per therm.
Although oil giants have been boasting huge profits in the wake of the surging commodities, the toll being taken from their collective exit of Russia is yet to be seen.
BP announced that it could take an impairment of up to $25 billion from its exit.
Others such as Shell, Equinor and Exxon Mobil have taken similar steps.
TotalEnergies CEO Patrick Pouyanne said this week that exiting Russia, where his firm holds 20% of Novatek, would be inconsistent while the rest of Europe remains reliant on Russian supply.