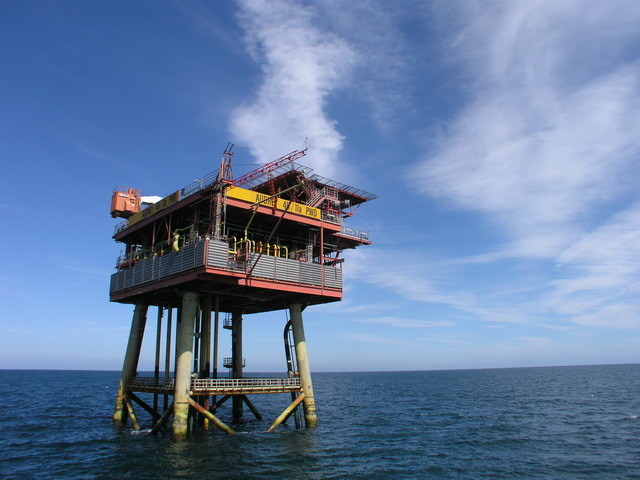 Spirit Energy has awarded Heerema Marine Contractors a contract for removal and disposal of a trio of southern North Sea assets, with further options for work on a wider portfolio.
The EPRD (engineering, preparations, removal, and disposal) contract covers Spirit Energy's Audrey A, Audrey B and Ensign platforms in the southern North Sea.
The contract includes additional optional work covering five further platforms in the southern North Sea region of the UK and Dutch sectors.
Following a joint tender submitted in cooperation with DeepOcean, both firms have secured contracts that will be executed under a tripartite collaboration agreement.
The contract value was not disclosed.
Heerema will work with DeepOcean, who will oversee subsea asset removal, to decommission the platforms, overseeing work from offices in Leiden and London.
Heerema's scope is to remove and recycle the platform topsides and substructures, while DeepOcean will be responsible for removing and recycling all subsea assets at the relevant fields.
The combined weight of the firm scope topsides and jackets is around 7,000 tonnes, all of which will be recycled in the UK. The platforms are located between 23 and 26 metres of water, the companies said.
Both companies will coordinate and align their operational schedules to fit the overall milestones contained within the two contracts.
Audrey A and Audrey B lie around 12 miles north of the Lincolnshire Offshore Gas Gathering System (LOGGS), off the Lincolnshire coast. Both reached cessation of production (CoP) in 2016.
The Ensign field is served by a single platform, around 60 miles east of Easington on the coast of Norfolk in water depths of 25m. Gas from the field was exported to Audrey A and then onto LOGGS.
Spirit submitted a decommissioning plan for the field last summer.
Heerema's decommissioning director, Michel Hendriks, said: "Decommissioning North Sea platforms is an important component within Heerema's portfolio, and we are proud to be Spirit Energy's chosen contractor for the topside and substructure scope. We are also looking forward to working alongside DeepOcean and their team to deliver the safe and sustainable removal of the Audrey A, Audrey B, and Ensign platforms."
Recommended for you

BP hails first of its kind contract for Miller subsea decommissioning