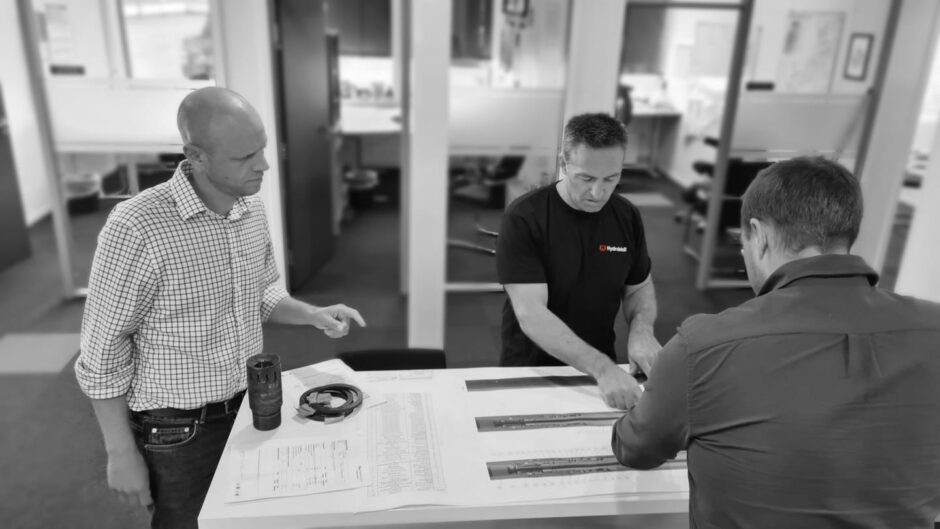 HydraWell has launched a new downhole tooling solution that it claims could revolutionise well operations.
HydraTyphon is designed to deliver improved reliability in difficult well conditions and to "challenge the boundaries" of traditional operations.
By combining jet and cup-based washing and cementing systems, HydraTyphon aims to set a new efficiency standard for downhole hydraulic activity.
The mixture of the two systems reduces perforating and operating costs, as well as minimising the environmental footprint.
Headquartered in Norway, global well integrity company HydraWell has a North Sea base in Dyce on the outskirts of Aberdeen.
HydraWell chief commercial officer, Tom Leeson said: "Our experienced team is focused on developing ingenious technologies to transform well operations around the world. We are always looking for ways to push the boundaries and HydraTyphon™ hits the mark for new advancement in downhole tooling techniques.
"HydraTyphon offers a wide range of benefits, not least offering our clients the chance to reduce their environmental footprint while transforming their well operations."
In an effort to shake up the market in 2008, HydraWell designed, developed, tested and patented a system portfolio for wellbore applications.
Known industry wide as perforation, wash and cement (PWC), the technology has the potential to slash the operational sequence by up to six days, the company said.
The increased efficiency benefits help to reduce environmental impact as well as the potential to reduce operating costs by millions of pounds.
HydraTyphon is an evolution of PWC, delivering improved reliability for challenging well characteristics.
Mark Sorheim, HydraWell chief executive, commented: "We pride ourselves on being true innovators – our forward-thinking team continually develop our range of systems in response to bespoke customer requirements to support industry challenges.
"Furthermore, HydraWell regards sustainability as one of its top priorities as we strive for efficiency gains and proactively lower the risk of long-term environmental damage by exploring and developing solutions to support our clients' environmental savings."