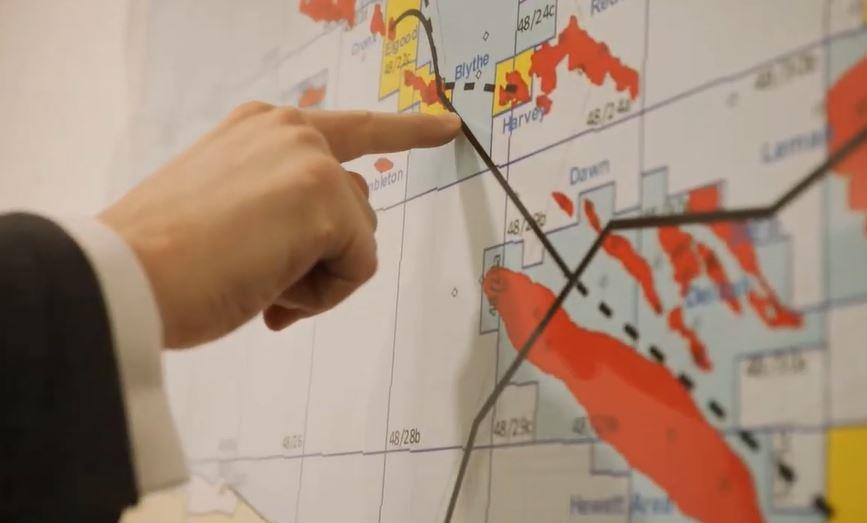 A North Sea operator has hailed "first gas" for its second field in a week.
IOG has brought the Elgood field online, which forms part of its flagship "Saturn Banks" project.
The news comes following confirmation on Monday of first gas from its Blythe field, also part of the larger scheme.
Elgood is a subsea tie-back to the Blythe platform, which is controlled from the Bacton terminal.
Saturn Banks is an amalgamation of several discoveries containing around 410 billion cubic feet (bcf) of gas in the Southern North Sea.
IOG chief executive Andrew Hockey said: "Developing further UK gas resources is the right thing to do both from an environmental and energy security perspective. We are encouraged by the recent government discussions with industry and ministerial comments on supporting further investment in domestic gas supply, which is exactly what IOG stands for.
"I am very pleased to confirm that Blythe and Elgood fields have now both been started up, adding further new gas flow straight into the UK market. We look forward to building up through this early phase of start-up to establish stable production rates so that we can assess production guidance in due course."
IOG is testing flow rates for both fields and intends to "analyse reservoir performance data" over the initial months to give an annual production guidance range.
The operator has another field, Southwark, which is expected to start up in the coming months following a series of delays.
That, in combination with the hook up of a four-mile extension to the main Saturn Banks pipeline will mark the final stages of Phase One.
Phase Two involves tying in new production from a series of other discoveries including Nailsworth, Elland and Goddard.
Nailsworth is expected to be brought online towards the end of 2023.
All assets ae operated by IOG, with 50% venture partner CalEnergy.
Do you work in or with the energy sector? Or are you student studying towards a career in the industry? If so, take part in our short survey and have the chance to win £50 in a prize draw! Click here.
Recommended for you

Shell pushes on with CCS in Southern North Sea transformation