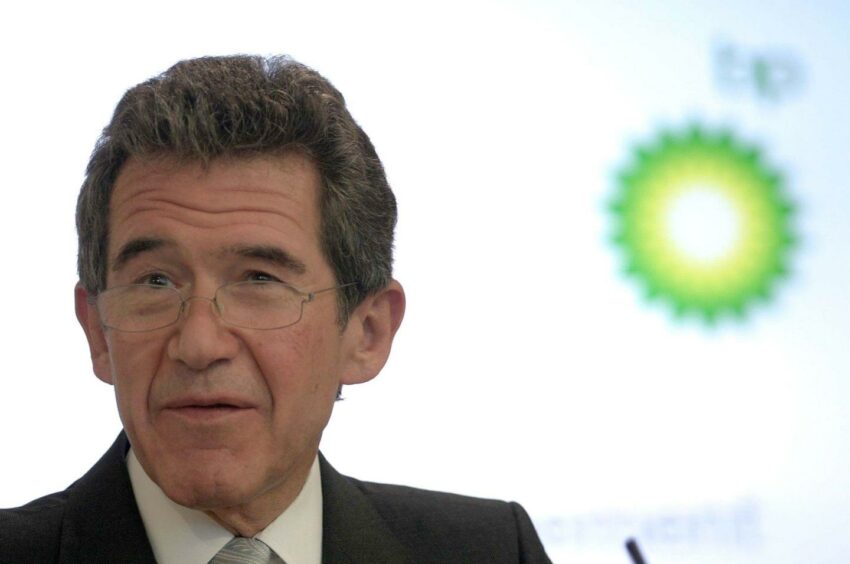 Calls for a North Sea windfall tax "are justifiable" according to the former CEO of oil giant BP, Lord John Browne.
Labour is calling for a specific levy on the North Sea oil and gas sector in light of huge profits in order to help households with rising energy costs.
Chancellor Rishi Sunak will deliver his budget statement this week, but has been clear that he doesn't favour such a levy.
Oil giants have posted billions in profits in light of the oil and gas price surge, much of which has been reinjected into shareholder returns, rather than investment into renewables.
Speaking to the BBC, Lord Browne,  who headed up BP from 1995 to 2007,  said prolonged high prices can strengthen the case for a windfall tax.
"Actually they are justifiable. Because, in the end, the resources are owned by the nation. I would remind everybody – except in the United States – there's some expections in the US. Almost anywhere else in the world, when you go and explore and produce oil and gas, you're doing it under a licence and the licence is given under certain conditions.
"Most nations want to keep people interested in what they're doing, so they can't just say we'll tax 100% because they'll stop working. But it's always a fine balance between how much do you let the rent owner have and how much do you take for the nation.
"So when it's outrageous and stays there, I think it's not unreasonable to expect the nation to take a bigger portion of the rent for the Treasury."
The interview also touched on the world's response to decoupling itself from Russian supply in the wake on the invasion of Ukraine.
He estimated that we have "80% of the technology needed" for net zero, but economies of scale are required to ramp them up – which can be delivered through the right commercial framework.
"Remember that for many years, and still in many cases, the oil and gas industry was subsidised by taxes. They were given writeoffs, preference, things like that.
"It's time now for the non-oil and gas energy business to get some kickstarts where the risk is too high for the private sector, which is the most important thing here, to invest money."
He also said that the response to Russia could lead to a "blip" in the path to net zero.
As countries, including the UK, consider measures to reduce reliance on Russian supply, measures such as increased use of coal have been mooted, including by the vice president of the European Commission.
He said: "I think the immediate response from anybody is 'let's do what we can'. So fire up some coal plants, use those, do everything we can.
"That will probably put a blip in the path of getting down to net zero by 2050, so we'll have to redouble efforts.
"Equally, people are saying well let's get more domestic energy. The sources of domestic energy are renewables, that's wind and solar, and nuclear. And those, I think, are all on the agenda at the moment right across the world."
Recommended for you

'Offshore wind is the Beatles of energy', says BP renewables boss