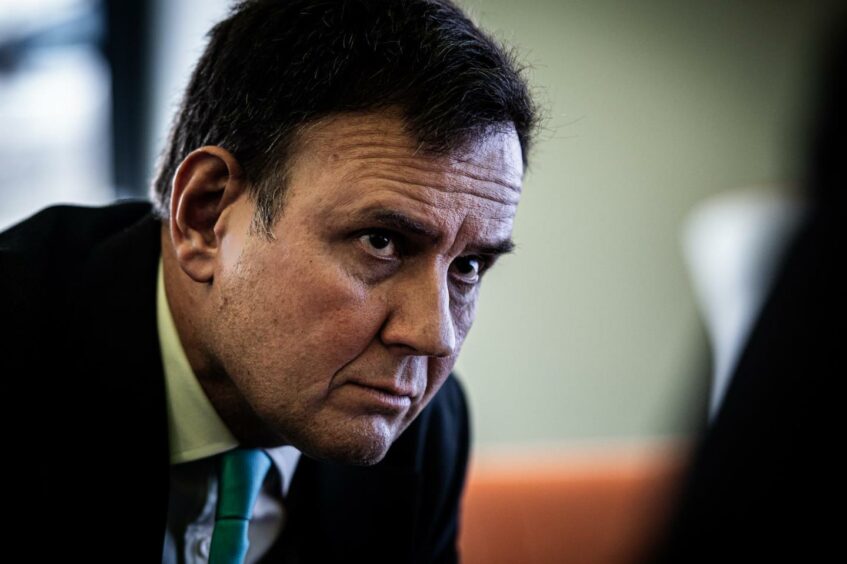 New North Sea licensing this year is part of the UK Government's "ongoing" commitment to the sector, the energy minister has said.
However, Greg Hands acknowledged that the move is part of thinking ahead to the future and "won't produce a molecule of gas or a drop of oil this year" as households face spiralling energy costs.
The North Sea Transition Authority (NSTA), newly-minted from the Oil and Gas Authority (OGA), confirmed yesterday its intention to offer a new North Sea exploration round this year.
It comes as the UK seeks solutions to the current price crisis – with bills to increase twice between now and October – and a means of reducing reliance on Russian supply.
But any new fields will take years to be developed, so Mr Hands was asked how this will help.
He said: "The first thing to say is you've always got to be thinking of the present and the future. You're right, a new licensing round won't produce a molecule of gas or a drop of oil this year, but it's that commitment on an ongoing basis to the sector.
"What we are seeing now are more fields coming online from previous licensing rounds. You reap what you sow."
The minister was speaking to Energy Voice in Aberdeen to mark one year since the signing of the North Sea Transition Deal, and noted a run of new fields coming online recently such as Saturn Banks last week.
Others like Harbour Energy's Tolmount gas development is soon expected to come online.
"You need to keep up the momentum. It will benefit the supply chain, it will benefit jobs.
"There's 100,000 jobs, something of that order, in oil and gas, particularly in north-east Scotland. We need to make sure that those jobs continue because we need them for the transition, we need those skills for the transition."
The visit also comes as eyes turn to Westminster ahead of the publication of a UK energy supply strategy, expected this week, and the Spring Statement on Wednesday.
On the latter, Mr Hands said the Chancellor has been clear in his opposition to a windfall tax which would "hammer investment just at a time when we need strong and continued investment in the North Sea".
The visit also comes as the Aberdeen and Grampian Chamber of Commerce has been seeking a timeline for development of the Scottish Carbon Capture Utilisation and Storage (CCUS) cluster after it lost out on a share of a £1bn UK Government fund in October.
The project is expected to be selected for "Track 2" however a timeline has not yet been made clear.
Mr Hands said: "We're going to have more to say later this year on Track 2 sequencing. We're still working on Track 1 phase 2 part of the proposal at the moment.
"But Track 2 we'll have more to say certainly before the end of the year and I would hope sooner."