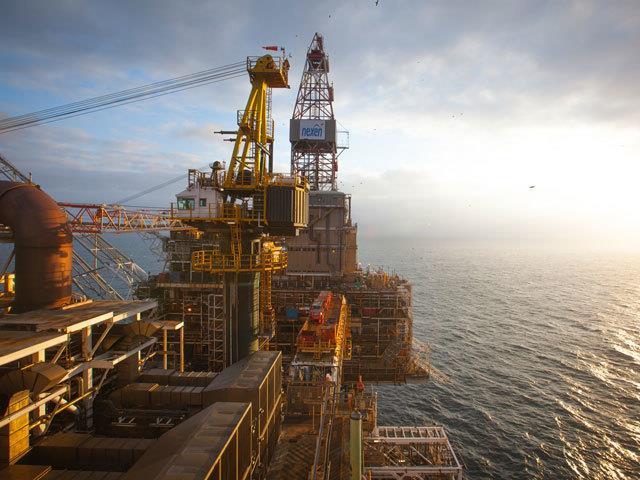 A commitment to North Sea oil and gas while ramping up nuclear, hydrogen and offshore wind, is at the heart of a new UK strategy to protect consumers from future surges in energy bills.
The "British Energy Security Strategy" includes a commitment to a new licensing round for North Sea oil and gas in the Autumn, and has been hailed by industry leaders, including bosses at Shell and Neptune Energy, as a "once-in-a-generation" opportunity to ensure an orderly transition to net zero.
Announced late on Wednesday, a major boost to nuclear, offshore wind and hydrogen form core pillars of the plan to ensure 95% of UK electricity is low carbon by 2030, and deliver "40,000 more jobs in clean industries" within that timeframe.
Prime Minister Boris Johnson said: "We're setting out bold plans to scale up and accelerate affordable, clean and secure energy made in Britain, for Britain – from new nuclear to offshore wind – in the decade ahead.
"This will reduce our dependence on power sources exposed to volatile international prices we cannot control, so we can enjoy greater energy self-sufficiency with cheaper bills."
Business secretary Kwasi Kwarteng added that scaling up renewables while maximising North Sea oil and gas "is the best and only way to ensure our energy independence over the coming years".
---
The plan
Under the proposals, the UK will deliver up to 24 gigawatts of new nuclear – "the equivalent to one nuclear reactor a year instead of one a decade" – by 2050, using small, modular reactors as a key part of the pipeline.
A new government body, Great British Nuclear, will be set up immediately to bring forward new projects, backed by "substantial funding", and the government will launch the £120m Future Nuclear Enabling Fund this month.
Offshore wind, already set to quadruple to 40GW by 2030, is now expected to hit 50GW by the end of the decade, and hydrogen production will double to 10GW, with at least half coming via "green" hydrogen, using excess offshore wind power to bring down costs.
A "limited number" of onshore wind projects, a pariah for government support in recent years, will also get backing, while the UK's solar stock, currently at 14.5GW, could grow up to five times by 2035.
The government said the UK energy strategy will support 90,000 jobs in offshore wind by 2028, which it said is 30K more than previously expected.
Meanwhile solar jobs will almost double to 10,000 and hydrogen jobs will increase by 3,000 to 12K, according to Westminster.
Other initiatives include a £30m accelerator programme to manufacture British heat pumps, reducing reliance on gas.
---
Sam Laidlaw, executive chairman of Neptune Energy, said the move "breathes new life into the North Sea" and gives investors "confidence to allocate significant capital" into the sector.
Meanwhile Shell chief executive Ben van Beurden, whose company announced last month plans to invest £25bn into the UK over the coming years, said "offshore wind, hydrogen and CCS will all be critical but we need the right policy frameworks in place".
He added: "We look forward to working with government on the important detail in order to make this a reality".
Windfall
The UK energy strategy comes as much of the world seeks to reduce dependence on volatile oil and gas prices, which have hit consumers hard in the wake of Russia's invasion of Ukraine.
It also arrives after months of political volatility for the North Sea oil and gas sector, with calls for a windfall tax in the wake of hefty profits while consumers struggle.
Average household bills are rising by £700 following a price cap increase from regulator Ofgem earlier this month.
Activist group Greenpeace said the strategy "comprehensively fails to stand up to Putin's violence, to take the sting out of soaring energy bills, or take control of the spiralling climate crisis".
Head of politics Rebecca Newsom said: "The government could have chosen to power ahead with quick, cost-effective and fair solutions like taxing oil and gas companies' mega-profits, investing more to cut energy waste from homes, and unblocking planning barriers for cheap and popular onshore wind.
"Instead, while there are some improvements on renewables targets, they have prioritised slow solutions, dishing out rewards to vested interests in the nuclear and the oil and gas industries, which won't tackle the cost of living crisis or reduce our dependence on gas."
Maximising North Sea oil & gas will do nothing for our energy security.

New fields will only destablise the climate and make our future less secure. @KwasiKwarteng, @BorisJohnson, @RishiSunak it's time to stop listening to big polluters and reject new fossil fuels. https://t.co/UVooaU0cRn

— Paid to Pollute (@PaidToPollute) April 6, 2022
However, Professor John Underhill, director of the Interdisciplinary Centre for Energy Transition at Aberdeen University, said the strategy could be the "the first time for decades that there has been a deep appreciation" of where energy comes from, the role of oil and gas, and the move towards a low carbon energy mix.
New licensing shows the North Sea remains "open for business," he said, and will "go a long way to reassuring communities in Aberdeen and the North-east that there is a renewed commitment to jobs associated with the oil and gas industry".
However, while the transition must not be a cliff edge, he warned that any new production, which will take years to develop, is not a short-term fix to high energy prices.
A UK Government statement issued on Wednesday night made little mention of energy efficiency, a key ask of the opposition Labour party for dealing with the immediate issue of surging energy costs.
The government pointed to a £9bn package of support, including a £150 council tax rebate from April and a £200 energy bill reduction in October, and a VAT cut for installation of solar panels, heat pumps and insulation over the next five years.
In the immediate term, Professor Underhill said, new gas storage sites, such as the Rough facility in the Southern North Sea closed back in 2017, and development of existing discoveries in the North and the West of Shetland, may be needed.
"The strategy recognises the inherent complexity of our energy supplies and shows an appreciation of what contributes to our current energy system and identified the low carbon technologies such as wind power, hydrogen, solar, and nuclear that will be needed in the future."
CCS 
The strategy did not offer details on acceleration of carbon capture and storage (CCS) projects, a bone of contention after the Scottish cluster missed out on track 1 funding last year.
Ryan Crighton, policy director at the Aberdeen & Grampian Chamber of Commerce (AGCC) welcomed the strategy as a pragmatic approach for energy transition, security and jobs.
However the "failure to accelerate the Scottish cluster carbon capture project is a missed opportunity to ramp up carbon removal alongside a reinvigorated North Sea", he said.
Deirdre Michie, CEO of North Sea trade body Offshore Energies UK, said: "Through the North Sea Transition Deal, the first of its kind by any G7 nation, we have a blueprint for delivering security of energy supply through oil and gas, while accelerating crucial cleaner energies like offshore wind, hydrogen and carbon capture.
"We recognise that this is an important moment in the energy transition and this challenge requires everyone and every level of government across the UK to be involved if this plan is to succeed."
Recommended for you

UK offshore wind industry pain to last years, hedge fund says