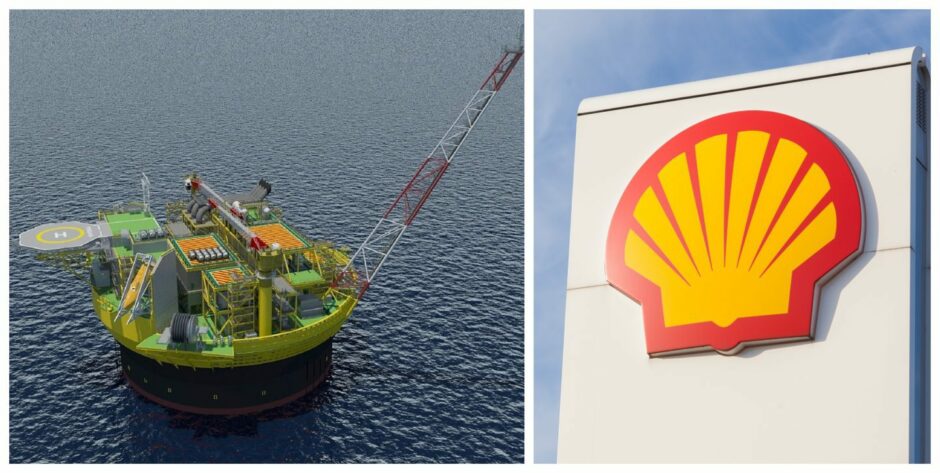 Construction work is "progressing well" on the Penguins FPSO – the first new manned vessel for Shell in the northern North Sea for 30 years – following a series of delays.
Chief financial officer Sinead Gorman gave an update to journalists on Thursday on the outlook for the company's projects.
The production vessel for Penguins, a redevelopment of a tie-back field to the Brent Charlie hub, had been due to leave China in March 2021 but has been hit by Covid and lockdown-related delays.
It's now understood a sailaway of Q3 this year is being targeted.
Asked about the timeline by Energy Voice, Ms Gorman said work is underway to get the project up and running.
She said: "With respect to Penguins… I'm not going to give you a date, I will be careful on that in that sense, but we are progressing it well. We're seeing good progress occurring.
"It has been delayed in China in the shipyards. Of course that's the impact of Covid and the lockdowns that have happened there. So hopefully you'll be hearing more news on that as soon as possible."
The Penguins redevelopment is expected to unlock 80 million barrels of oil, Shell said at the time of investment decision in 2018.
It is one of a pair of redevelopment projects in the North Sea pipeline for Shell, the other being Pierce.
That field, 165 miles east of Aberdeen, has historically been oil-producing with associated gas reinjected to boost production.
Shell intends to now take associated gas and export it via a new pipeline to the St Fergus terminal in Aberdeenshire.
Vessel owner Bluewater recently said the FPSO is nearing completion of its refurbishment work in Norway before returning to the UK later this year.
Ms Gorman said Shell is focused on "getting those assets which are under construction up and running so we can get that energy to where it's needed most".
Cambo and Jackdaw
Shell said its position on the controversial Cambo oil field in the West of Shetland hasn't changed officially since last year, when it said it wouldn't take it to an investment decision.
It has, however, recently said that a licence extension granted in March will allow it to evaluate potential future scenarios.
On UK energy supply, Ms Gorman pointed to the Jackdaw gas project, which the firm is seeking permission to develop from the UK Government as "incredibly attractive".
Shell was rebuffed by the regulator last year for its plans on the project, but has recently resubmitted another proposal, this time as a tie-back to the Shearwater hub, which it is hoping to get approval for.
Ms Gorman said: "What does interest me very much is 'how can we ensure we quickly get more secure energy into the UK?'
"Therefore what's really on my mind is Jackdaw. To me that's incredibly attractive and we hope to talk with the government further on that and see if we can get the approval processes going.
"That's gas into the UK, it's tied-back more quickly than many of the other elements, so that's very attractive to me."
Recommended for you

Opinion: Starmer's North Sea plan is only a threat if we let it be