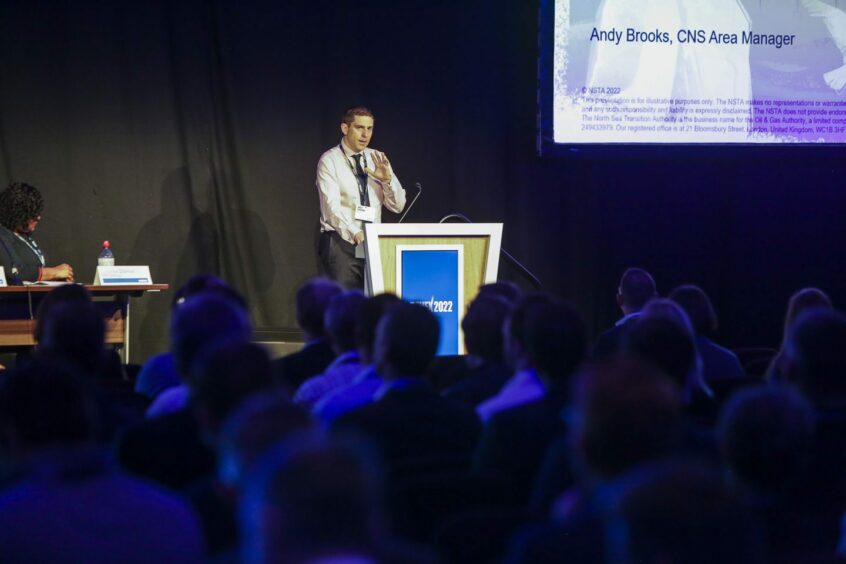 Electrification efforts will prove "beyond all doubt" that the North Sea can produce oil and gas in a climate-compatible way, the regulator has claimed.
The North Sea Transition Authority (NSTA) made the claim at the Devex industry conference in Aberdeen on Tuesday, while saying the sector's social licence to operate is "barely holding".
In a keynote presetation, Central North Sea area manager Andy Brooks said groups within his purview intend to make a concept selection decision this year on electrifying production assets, ahead of delivering first power by 2027 or sooner.
The schemes are focused on delivery of power "to clusters of platforms with the longevity to justify investment".
"Furthermore," he said, "we have four greenfield concepts being considered which integrate single or multiple turbines with new or existing installations to provide partial electrification of those assets – proving beyond all doubt it is possible for new reserves to be developed in a low-carbon North Sea Transition Deal (NSTD)-compatible way."
Power generation, which typically comes from gas and diesel generators offshore, accounts for two-thirds of a platform's emissions.
The NSTA said that the goals of the North Sea Transition Deal (NSTD), signed last year committing the industry to a 50% cut in emissions by 2030, cannot be met without reducing power-related emissions significantly.
Mr Brooks added: "With our social licence to operate barely holding, failure to deliver (the NSTD) is not an option."
Also on the panel was Pierre Girard, new energies director at Neptune Energy, who said his firm is "working closely" with wind developer Orsted on options to electrify the Cygnus gas field.
The NSTA revealed recently that Orsted, which owns the Hornsea wind farm, was one of three winners of a £1m funding competition to scope out options for electrification on a North Sea platform, partnered with Neptune and Goal7.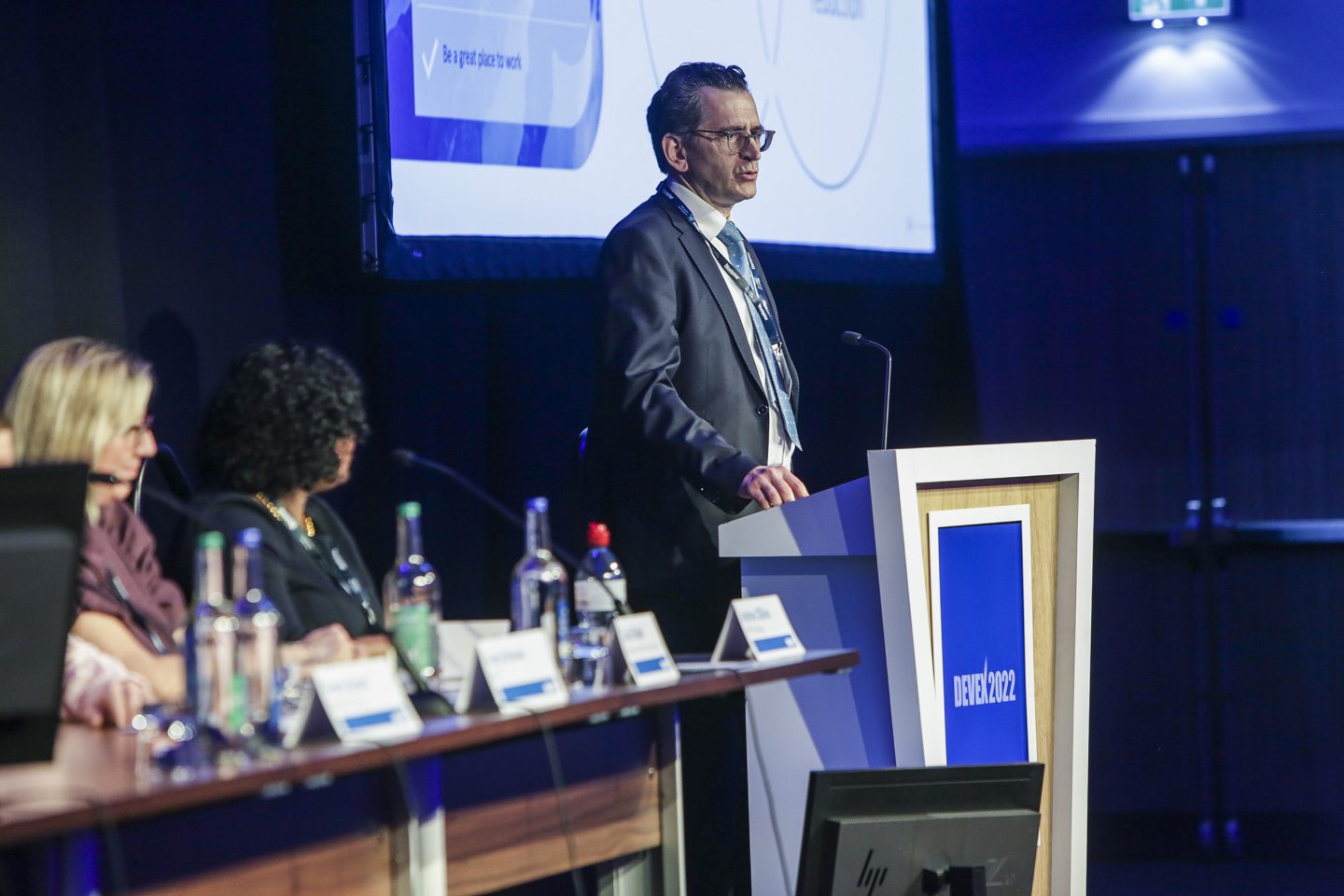 He said: "We work closely with Orsted because of the proximity of offshore wind farms with our Cygnus production assets to really look at what are the options to connect to an offshore windfarm.
"What would be the benefits for decarbonisation and what would be the challenges as well?"
Mr Girard also spoke about Neptune's plans to store more carbon than it emits by 2030 and how the UK can be a leader in that field.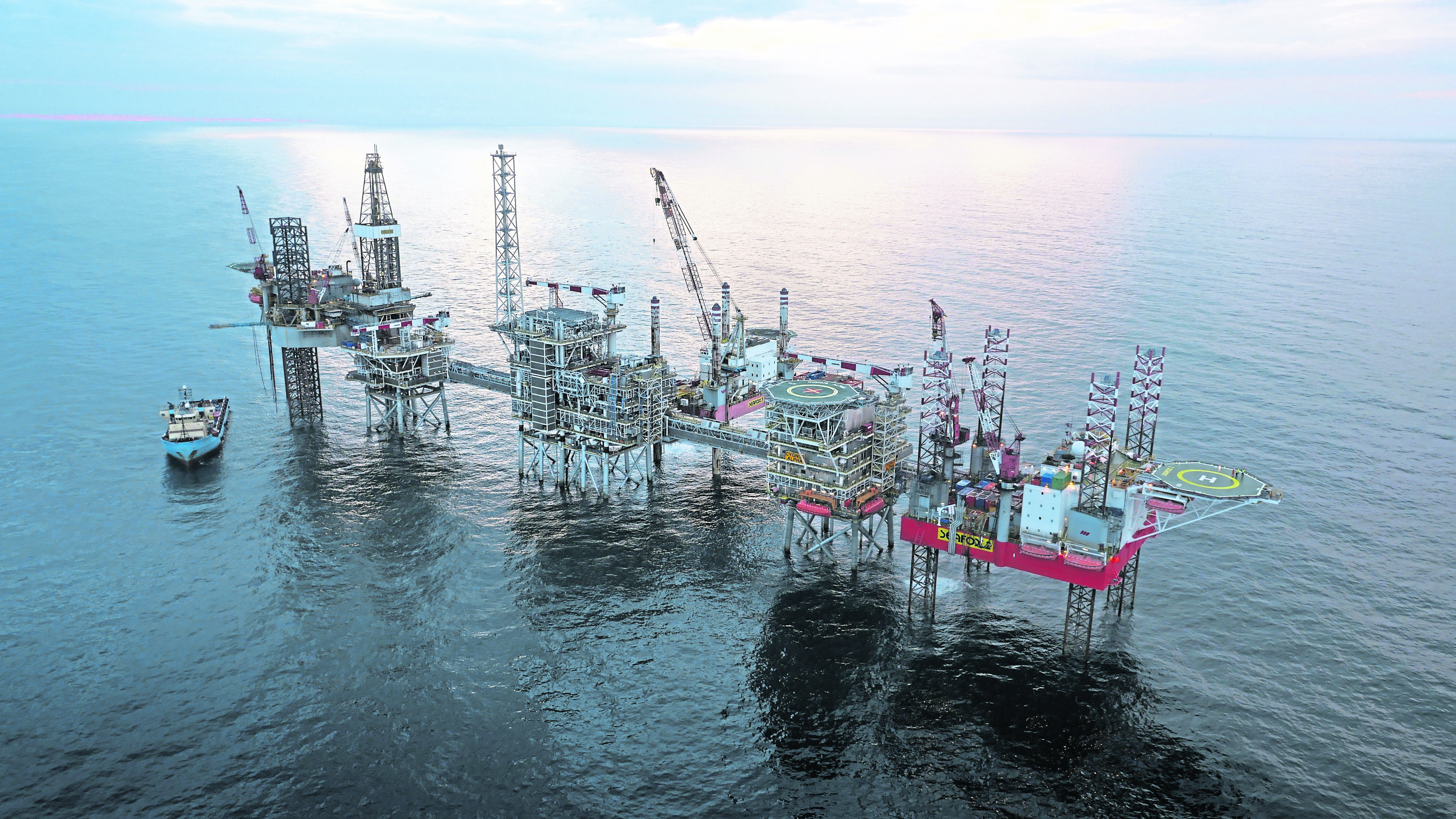 The private equity-backed operator is seeking to find a "sweet spot" between its goals of low-emissions gas and oil production, shareholder returns and carbon reduction, he said, describing all three as compatible and achievable.
"We believe there is room to accelerate low-carbon projects. We have very large ambitions in terms of carbon storage in the UK and it is a requirement in general.
"The UK can take a leading role in that journey as a place to learn and lead, exporting some technologies and solutions to the rest of the world.
"We believe, at the same time, it's not incompatible with maximising short-term reserves and short-term returns.
"Obviously there is a need to address the gas and energy crisis we are seeing with very high prices in terms of commodities, but indigenous production is a strong solution to this crisis."
Recommended for you

NSTA moots new North Sea exploration target in revised five-year strategy