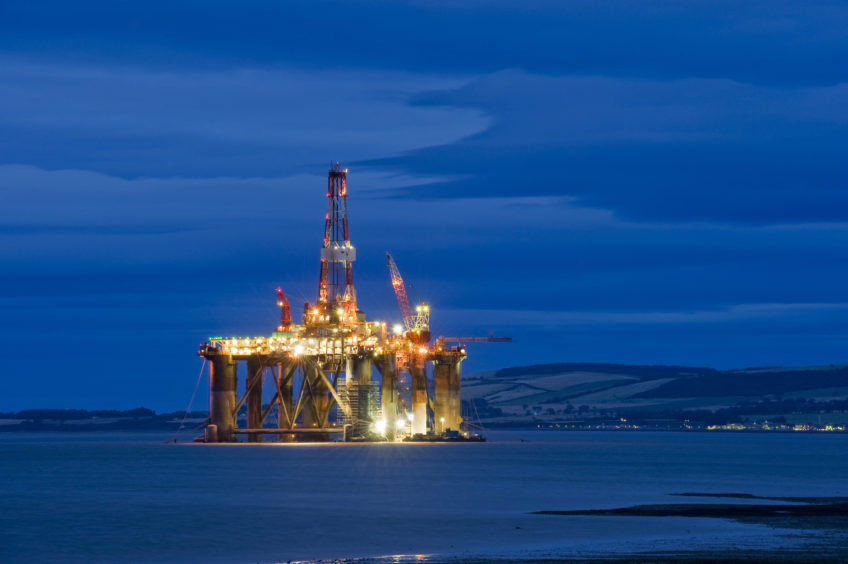 As industry grapples with the newly-imposed windfall tax, questions linger on the government's view of a so-called "normal" price for oil and gas.
Chancellor Rishi Sunak last week unveiled a suite of "temporary" measures aimed at raising around £5 billion in revenue over the next year to ease the rising cost of living for consumers, by increasing the current headline rate of tax on oil and gas producers from 40% to 65%.
In addition to the tax hike, the Energy Profits Levy includes a near-doubling of the investment allowance to 80% which, on top of other measures, means firms can get 91 pence back per £1 spent for a total relief rate of 91.25%.
Crucially, government guidance says the levy will be "phased out" when oil and gas prices return to "historically more normal levels", while a "sunset clause" will ensure the close of the current policy at the end of December 2025.
However, the interpretation of what "historically normal" might mean in practice leaves the industry in significant uncertainty.
It comes as Brent crude has this week topped $120 a barrel.
Ashley Kelty, senior research analyst at investment bank Panmure Gordon, said: "The 'normal pricing' mentioned in the Energy Profits Levy documentation is literally the million-dollar question."
"I suspect that there is no intention by the UK Government to remove the levy before the sunset clause kicks in at the end of 2025, given the forward [price] curves.
"I honestly couldn't say what the level may be, but if you took the five-year average of Brent, it would be around $65/bbl. For gas it would be around 50-60p/th."
Meanwhile, commodity prices have continued to rise. Monday saw benchmark Brent crude again surpass $120/bbl – its highest intraday level since late March – while NBP gas prices averaged above 162 pence per therm (p/th).
'Is there such a thing?'
Aberdeen University Professor of petroleum economics, Alex Kemp, was similarly sceptical of the guidance.
"Is there such a thing as normal prices? That would be my first question," he noted.
"If you look at the behaviour of oil and gas prices over the last five, 10 or 15 years in the UKCS, there's been tremendous variation, so it's not at all clear what normal prices are."
He said the guidance offered by the Treasury so far "leaves a lot of uncertainty as far as the investment community is concerned."
A policy which instead set explicit thresholds for commodity prices would have sent "a clear cut signal" to investors who are making decisions on assets that will be producing well beyond 2025, Professor Kemp added.
"Oil and gas projects will last much longer than that. If the guidance set certain values that would have been very meaningful to long-term investors."
He noted that some countries had already proposed or passed legislation with clauses that specify a change to tax rates when prices go above or below certain values. A recent US bill, for example, proposed a 50% profit levy while oil prices are above $66/bbl – an average calculation for the years 2015-19.
Asked whether the levy and tax relief measures are likely to accelerate final investment decisions (FIDs) in key projects or push them beyond the 2025 threshold, Professor Kemp added: "If you're producing now, you're fully exposed to the new levy. If you've accelerated your investments, you'll get relief at a very high rate – the 91.25% relief is remarkably high."
"The question then is: Will companies that are going to be subject to the levy be able to accelerate their investments? That means getting field development approvals, satisfying environmental requirements about reducing emissions from the North Sea Transition Authority (NSTA) and OPRED – all that kind of thing.
"How many will be able to do that is not very clear."
Supermajor Shell has also said the policy will increase uncertainty, while EnQuest too pressed for stability, though said its UK investment plans will continue unchanged.
However, analysts from Wood Mackenzie said the measures could in fact "accelerate" major UK oil and gas projects like Cambo and Rosebank, and is "unlikely to render new or existing projects uneconomic."
A spokesperson for the Treasury said the department had nothing further to add on the Chancellor's statement.