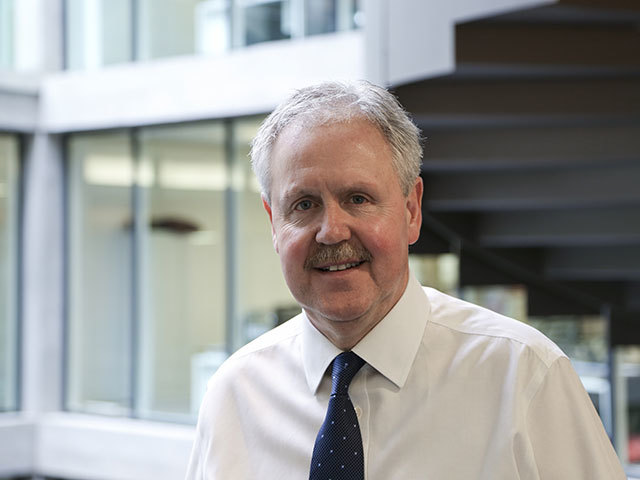 Well known oil and gas industry veteran Dave Stewart was enjoying a holiday in Portugal when he received a call to tell him he had been awarded an MBE.
The 65-year-old, former chief operating officer for Wood, has been honoured for services to the British industry.
His career spanned more than 40 years within the industry before retiring at the end of last year.
The grandad-of-four first joined Wood in 1997 and held various leadership roles, growing Wood's service offering and building successful client relationships to deliver key projects in the UKCS and beyond.
Staff at Wood Group PSN are helping to turn their pennies into pounds for local cancer charity UCAN as part of a fundraising initiative called, Pennies for Pounds.
Some of his many notable achievements include establishing Wood's duty holder capability in the UK, leading his team to a 100% project win rate, winning industry safety awards and overseeing strategic acquisitions.
'Humbled and surprised'
Dad-of-two Mr Stewart was at his holiday home in Portugal with his wife Margaret when he got the good news.
He said: "I was surprised and a little but humbled to receive such an award.
"I got a phone call from the cabinet office when I was in Portugal.
"It was a nice way for me to start my day."
Passionate about the community, Mr Stewart has sat on the board of cancer charity, Maggie's Aberdeen, for 30 years and spearheaded a campaign that raised £250,000 to help open the new Maggie's cancer caring centre.
He also drove the effort to fundraise £50,000 to support urological cancer charity UCAN in bringing Scotland's first robotic surgical equipment to Aberdeen Royal Infirmary.
He has also served some of the UK's key oil & gas industry organisations. He is a trustee of the UK Oil & Gas Chaplaincy and until recently was an active member of Step Change in Safety's Leadership team and the longest standing board member of Offshore Energies UK.
Prior to being appointed chief operating officer where he led the company's operating committee, Mr Stewart was chief executive of Wood's asset solutions business across Europe, Africa, Asia and Australia.
In that role he focused on the development and execution of the strategy and future growth of capital projects and operations services across energy and industrial clients in more than 40 countries.
'Much deserved' award
Since retiring Mr Stewart, who lives in Torphins, has been enjoying spending time with his grandchildren, travelling to Portugal and playing golf.
Wood chief executive Robin Watson said: "I am delighted my former colleague and friend, Dave Stewart, has been awarded a very much deserved MBE.
"Throughout his 25 years' service to Wood, Dave was instrumental in the success of the company, broadening the business across new end markets and providing strong leadership to thousands of our employees across the globe.
"A supportive and hardworking colleague, Dave has been committed to the success of the UK's oil and gas industry and its people for more than four decades, as seen by his work for charity, in mentoring young professionals and in the community."
Recommended for you

New Years Honours: NSTA boss Andy Samuel awarded CBE