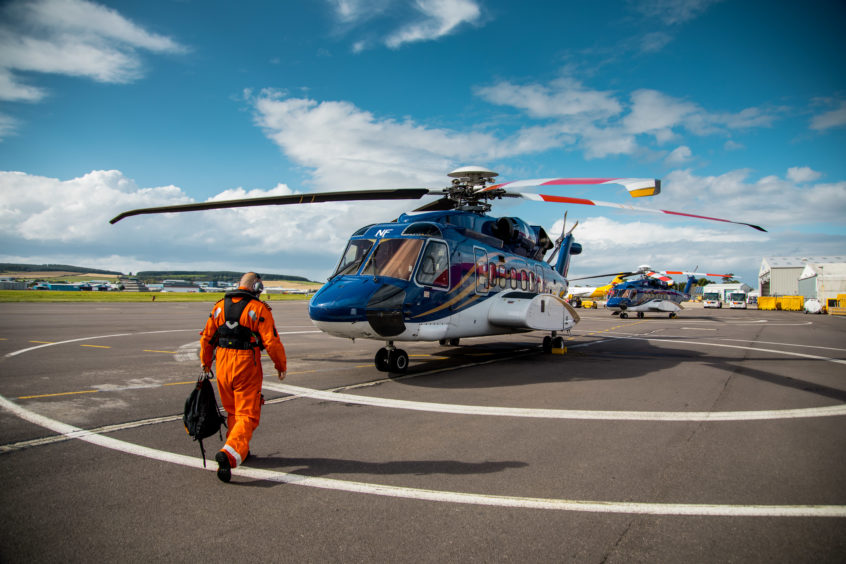 Scrapping unpopular "three on, three off" rota patterns will not solve the North Sea skills shortage alone, according to offshore workers.
Rebuilding the workforce will require improved terms and conditions, they said, in the wake of fresh debate on the time crews spend offshore
Their comments follow statements made by Jake Molloy of RMT, who suggested that doing away with the 3/3 pattern would offer workers a better "work-life balance" and entice more people to return to the industry.
It comes as many companies indicate they're finding it tough to plug employment gaps, fuelling fears that much-needed energy projects could be delayed.
In addition, record oil and gas profits and rampant inflation are driving increasing discontent amongst the existing workforce, who have made clear their intention to pursue industrial action without improvements to items like pay, overtime and benefits.
'2 and 3 was perfect'
3/3 rotas were brought in during the wake of the 2014 North Sea downturn, when most energy companies took drastic action to cut costs.
Generally unpopular with offshore staff, a subsequent report by Aberdeen's Robert Gordon University found the change negatively impacts those spending longer at sea, causing mental and physical exhaustion.
Many offshore workers voiced their opinions following Mr Molloy's comments earlier this week.
David Hamilton inferred his experience echoed the findings of the RGU study, commenting: "3 and 3 is fine for the time off, however three weeks is a long time offshore, and most guys have had their fill by the end of the third week."
Others suggested this situation had worsened during the pandemic, as extra testing, quarantine and travel time – much of which was unpaid – eroded the benefits of three weeks onshore.
However, some were not keen to return to previous patterns, with one roughneck describing a 2/2 rota as "rubbish."
"Get stuck on for weather and you're back before you know it – 2 and 3 was perfect," he added.
Along with Mr Molloy, many workers looked to Norway as a model system, where 2/3 or even 2/4 is judged to be a typical shift pattern.
Richard Harrington said: "2/4 has been normal for 20-odd years in Norway, same oil, same lift costs and a much lower skills base."
"Greed has forced the skills shortage as the skills have found better jobs, better pay and the majority now home every night," he added.
However, some suggested UK wages were not high enough for them to make a 2/3 pattern viable. Some commenters proposed a 4/4 or even 5/5 pattern, though the idea was not widely popular.
Others suggested a much more flexible '1 on/51 off' rota may suit them best of all.
Pay has been 'eroded'
Light-hearted suggestions aside, the latter comments reflect what is overwhelmingly seen as the larger problem with offshore work – that of wages.
Jay Sysum, a rope access worker wrote: "The rotations aren't the issue, it's the wages that are years behind.
"Cut after cut after cut with small increases. We are at least £100 a day short of what wages should be offshore. I currently have 10 years more experience than when I first started offshore but I'm currently being paid £30 a day less than I was earning 10 years ago."
Maintenance manager Chris Grears shared a similar story, suggesting "pay was eroded, rotation cycles changed and working conditions worsened" in the wake of the 2015 downturn.
Mr Grears said many were not willing to make the "sacrifices" of time away from family when they could find work "30 minutes from home" for similar remuneration.
"With skills shortages across all industries oil and gas seriously needs to consider its approach. There is a large supply of work and a demand for workers which is not in these companies favour."
'Time for reflection'
Consultant Steven Clarke said the situation should prompt a wider examination of the work culture within the sector.
"It's time for the industry to do some reflection I think. Stepping away from the North Sea myself recently gives perspective on things even more. 12-14 hours a day, every day! Work, work, work. That's how it is!"
"Time for leaders to take note! There's a shortage of workers for a good reason."
As Stevie Jackson observed: "It's not rocket science is it really. If the rates go up, [with] better rotations, then you'll see a lot more skilled workers wanting to come out here.
"If nothing changes soon the offshore industry will lose a lot more of their skilled work force. Once gone, they won't be back."
Recommended for you

Petrofac workers on BP assets resume strikes after talks break down