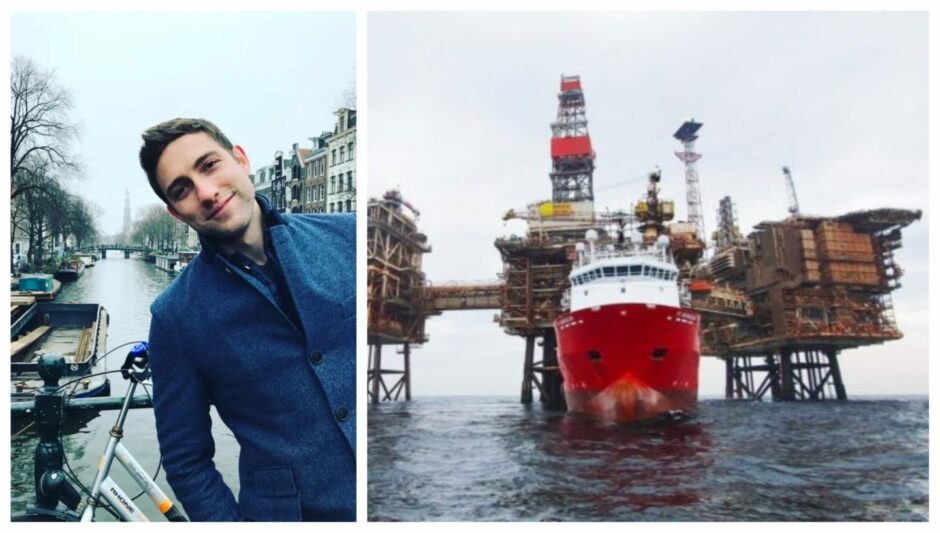 A minor shareholder in Serica Energy (LON: SQZ) has written to the company's chairman to vent his "unmitigated disgust" over the planned acquisition of Tailwind Energy.
In a scathing and charged open letter to Antony Craven-Walker, Jeremy Raper of Raper Capital says he "cannot recall a transaction so completely irredeemable" or one "so totally at odds with the wishes of its shareholders".
He went on to describe the proposed deal as "flawed in its conception, its structure, and its purported outcome".
Raper Capital claims entities it manages are "beneficially interested" in 1.3 million shares of Serica – the firm's total issued shares is roughly 273m, giving Raper just shy of a 0.5% stake.
Serica has been contacted for comment.
Details of the deal
At the end of 2022, Serica unveiled plans to buy fellow North Sea operator Tailwind in a shares and cash deal worth a total of £367m.
It is claimed the true cost of the deal is much higher though – potentially around £644m – as Serica is taking on Tailwind's debt, which stood at £277m at the end of November.
Completion of the acquisition, expected in March 2023, will put the London-listed independent in the top 10 club of producers in the UK North Sea.
On announcement of the agreement, Serica CEO Mitch Flegg said: "The transaction achieves our strategic objective of materially increasing the scale and diversity of our UKCS portfolio of assets.
"The Tailwind portfolio also brings multiple organic investment opportunities for further material near-term growth in reserves and production."
As per the terms of the deal, Serica will hand over cash of £58.7m and issue 111m new ordinary shares.
Based on a share price of 278p, as of December 19, that takes the total concern to £367m.
Mercuria, Tailwind's largest shareholder, will become a "strategic investor" in Serica – with a 25.2% holding – and will put forward two new non-executive directors.
'Well, we did need the eggs'
But Mr Raper argues the deal will "destroy hundreds of millions of pounds of shareholder value at a stroke, and irrevocably deliver this value into the hands of Mercuria".
The Harvard University graduate sets out six "primary failings" of the takeover, including a lack of operational synergies, and the surrendering of "de facto control" of Serica.
An Open Letter to the Board of Serica Energy Plc https://t.co/6qd5xdRvuX

— Jeremy Raper (@puppyeh1) January 12, 2023
He said: "This transaction immediately and irrevocably destroys at least 300mm GBP of extant shareholder value. It is as if management, in possession of a pan and desiring an omelet, proceeded to exchange a Rolex for a carton of eggs, only to then claim, 'Well, we did need the eggs.'"
Addressing Mercuria becoming a strategic investor, he added: "Mercuria becomes the de facto controlling shareholder of the company, holding the power to reject any and all subsequent merger proposals that may not meet its own narrow interests."
Mr Flegg previously said the introduction of Mercuria – which has been contacted for comment – will help the firm to "take advantage of the opportunities we expect to arise through industry consolidation, the North Sea Transition Deal and potentially overseas".
Why not Kistos?
Last year, Serica was the subject of a bid from North Sea rival Kistos, former RockRose Energy CEO Andrew Austin's latest venture.
It sparked something of back and forth, with each company lodging rival merger bids, before they agreed to draw a line under the affair in August.
Should the deal have gone through, it would have created a "merger of equals", according to Mr Raper.
He claims it is inexplicable that the Kistos merger was allowed to fall by the wayside, while Serica's board press ahead with the Tailwind deal.
He said: "Just five months ago, our board refused to even contemplate a bona fide combination with Kistos – a deal delivering 425p in value per share, along with control of the pro-forma entity – claiming that the bid 'significantly undervalues Serica.'
"Yet now this same Board is recommending a transaction in which we will grant 29% of the pro-forma share capital to a third party at a price of 278p – all whilst surrendering de facto control of the company, to boot! In what warped, alternate reality could any fiduciary consider this an acceptable outcome, much less trumpet such an exchange as a 'win' for the suffering masses?"
Mr Roper rounds off his explosive letter by saying, "I look forward to seeing this deal consigned to the dustbin of history where it belongs, and then
getting fair value for our shares one way or another".
Recommended for you

Serica Energy backers approve Tailwind takeover