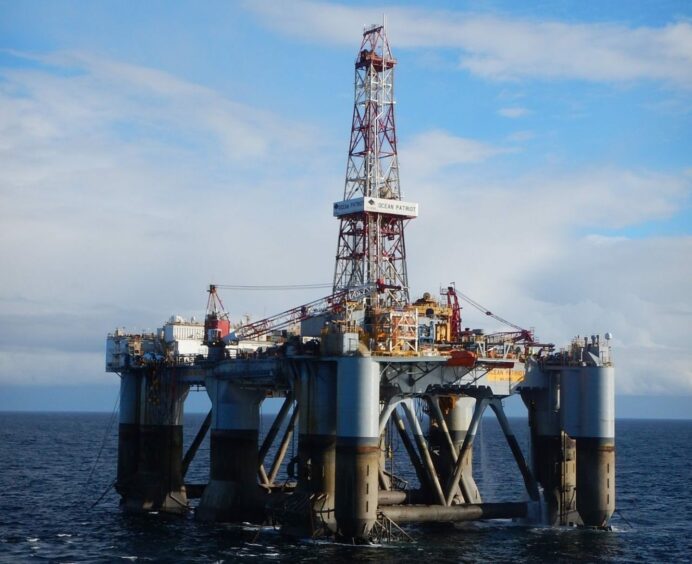 Apache has hit out at the North Sea windfall tax for making the sector "less competitive" as it cancels a drilling contract in the UK sector.
The US-headquartered operator has taken a $12.4m hit as it called off a deal with Diamond Offshore more than a year earlier than planned.
Apache entered the deal for the Ocean Patriot rig in May last year, which was intended to keep the vessel operating at the Beryl area in the North Sea through to August 2024.
Diamond is now having to market the rig elsewhere for new projects.
Asked for the reasoning behind the cancellation, Apache cited the UK windfall tax as making its North Sea portfolio "less competitive" for returns.
A spokesperson said: "The North Sea continues to be an important asset in our portfolio.
"We allocate capital based on the best potential returns. Given the recent tax changes in the UK, these assets have become less competitive in comparison to the rest of our portfolio.
"We will continue to invest in the North Sea for asset integrity, maintenance and cash generation."
The UK sector has been levied at a 75% rate since November, which includes a 35% windfall tax.
Before being hiked in November, the windfall tax – or Energy Profits Levy (EPL) – was imposed at a 25% rate, and politicians have threatened further rises as oil giants post huge profits.
The levy has been cited as a reason for an exodus of drilling rigs from the region, in favour of more prospecitve and economically stable areas.
Independent oil firms make up the majority of producing companies in the UK, and are not insulated by global profits meaning they are often harder hit than giants like Shell, BP and TotalEnergies.
Apache is also the latest in a series of North Sea operators which have cut UK spending in light of the tax, such as EnQuest which last week shelved drilling plans at the Kraken field due to the levy.
French oil giant TotalEnergies also cut £100m of spending in the UK in response to the levy.
Most shocking to the industry was Harbour Energy, the UK's largest producer, which announced last month it was cutting jobs in light of the levy.
However commentators also pointed to Harbour's heavy staffing levels – a hangover of its creation via the merger of Chrysaor and Premier Oil – playing a role in the redundancies.
Recommended for you

Windfall Tax price floor: What difference will it make to the North Sea?