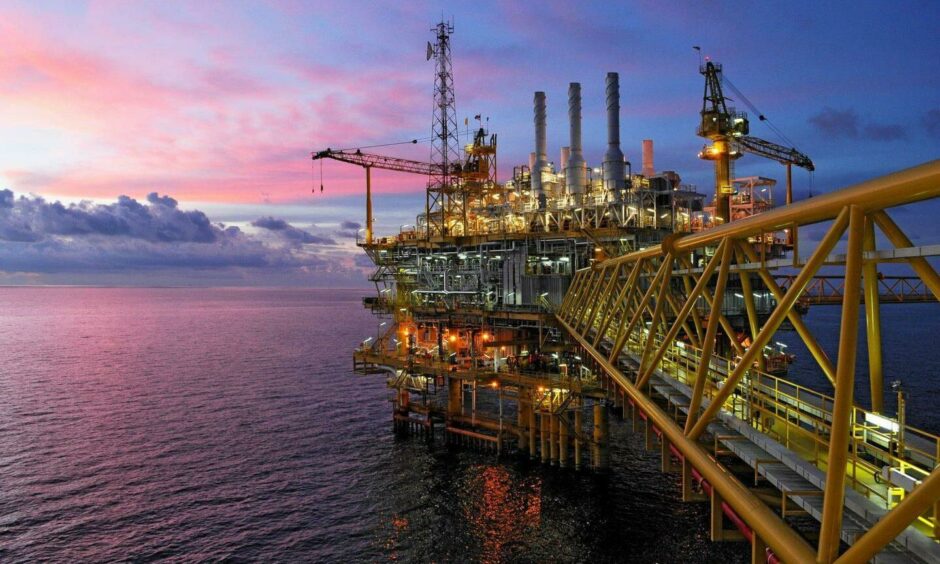 North Sea oil and gas firms should compensate communities around the world faced with the catastrophic consequences of climate change, according to Scottish Liberal Democrats.
The party's spring conference will hear calls for fossil fuel companies and the UK Government to pay into a new fund to help people affected by disasters such as flash flooding and devastating wild fires.
World leaders said at the COP27 climate conference last November that there should be a "loss and damage" fund.
However, the details of who pays into it and how it will work are not expected to be finalised until COP28 in November and December.
The Scottish Government has committed £7 million to help communities tackle climate damage.
Orkney MSP Liam McArthur will argue at his party's conference in Dundee this weekend that energy companies and the UK Government should also commit to a contribution.
"We have all seen the heartbreaking scenes of floods and cyclones in the past year wash away homes, schools, and hospitals in places like Pakistan and Bangladesh," he said.
"There is no escaping the truth that wealthy countries have historically done more to cause the climate crisis, yet it is poorer countries and the most marginalised that are facing the gravest consequences.
"Credit to the Scottish Government for their support of a loss and damage fund, but it is a drop in the ocean without global leadership. We need real action, not just words."
The debate is also expected to see the Scottish Liberal Democrats reaffirm their commitment to restoring international aid to 0.7% of gross national income.
The economic damage caused by the climate crisis is expected to lead to a 64% fall in GDP growth in Africa by the end of the century, according to Christian Aid.
David Green, public engagement lead for the international development agency, said: "While politicians haggle, those people who did the least to cause the climate crisis are trapped in a vicious cycle of poverty and debt.
"If the litmus test of good society is how we support those in need, we are falling.
"Both the UK Government and fossil fuel companies have moral responsibility to pay up for the climate damages that they have inflicted on the planet."
Recommended for you

Watch: Protestors board North Sea-bound Shell Penguins FPSO