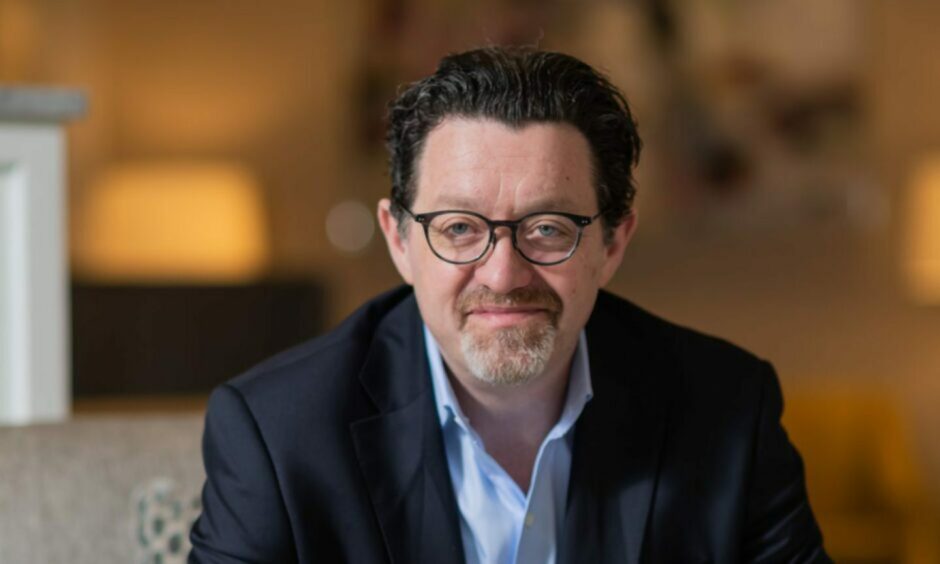 The UK North Sea remains a key part of the business of global engineering and consultancy services giant Wood, its boss said on Tuesday.
Ken Gilmartin, who took over as chief executive from Robin Watson last year, said the region continued to deliver a pipeline of work for the Aberdeen-based, FTSE 250 group.
The controversial energy profits levy, or windfall tax, has upset Britain's offshore energy industry and sparked widespread fears of sweeping job cuts and an exodus of capital.
But the UK North Sea is still generating good business for Wood and Mr Gilmartin insisted its global reputation for developing energy industry skills is as strong as ever.
"We continue to get contract extensions and renewals in the area," he said, adding: "It's really important for us from a foundational perspective.
"What is really good about the North Sea is we are able to use the expertise here, developed over decades of oil and gas, in many other geographies around the world."
Takeover target
Wood's CEO was speaking soon after the company – now in the midst of a potential takeover – posted annual figures showing a jump in sales, forward orders and headcount.
Striping out the impact of changing currency exchange rates, adjusted earnings before interest, taxes, depreciation, and amortisation came in flat, at £321.3 million, for 2022.
But this was at the top end of guidance signalled by the company in January.
Pre-tax losses of £564m
Wood had flagged a writedown of £439.7m – triggered by the disposal of its former built environment consulting business and other factors, in the same January trading update.
This left the company nursing pre-tax losses of £564m from continuing operations last year, compared with a trading shortfall of £139.7m in 2021.
But revenue surged nearly 4% to more than £4.4 billion as Wood tackled previous underperformance issues "head-on " and launched "a new chapter for the group".
"We have instilled a structure and discipline into the business which will mitigate against future issues and allow us to grow from these strong foundations," the company said.
About 13.4% of the group's 2022 revenue was generated in the UK.
Global headcount rose 8% to 35,573, with about 4,500 of the total working in or from Aberdeen.
Wood highlighted an order book now worth £4.9bn, up 4.2% year-on-year, while it also revealed it slashed net debt by 60.4% to £598m during the 12 months to December 31.
Mr Gilmartin said the company had completed a "transformational" year which gave it confidence and financial strength to take advantage of growth markets.
Almost all parts of the group made progress last year, Wood's CEO said, adding the "process" for dealing with some remaining underperforming bits was ongoing.
Wood recently sold offshore labour supply operations in the Gulf of Mexico for £13.8m, further aligning its portfolio on "our focus markets".
The company is "considering options" in respect of its remaining underperforming businesses.
Suitor offering £2.37 per share
It revealed in late February it had received three "unsolicited, preliminary and conditional proposals" from Apollo Global Management, which is based in the US.
This was followed by a fourth unsolicited approach on March 7.
Worth £2.37 a share, the latest proposal gave the firm a valuation of roughly £1.5 billion.
The shares were down nearly 6% at 191.6p at today's market close.
Offer deadline expires April 19
As in the previous approaches, Wood said its suitor continued to undervalue the business.
The company recently requested and was given an extension to the deadline for a formal offer to be made under City "put up or shut up" rules. Apollo now has until 5pm on April 19 to make a firm offer – or walk away.
'Reasonable progress'
Stuart Lamont, Aberdeen-based investment manager at wealth manager RBC Brewin Dolphin, said: "Wood has continued on its transformation programme and looks to be making reasonable progress – particularly on debt, which is down significantly on previous levels.
"While today's results show the company still has some work ahead of it, they also underline why potential suitors can see value in the business."
Recommended for you

Looking for a connection: Will the North Sea hit its 2030 emissions target?