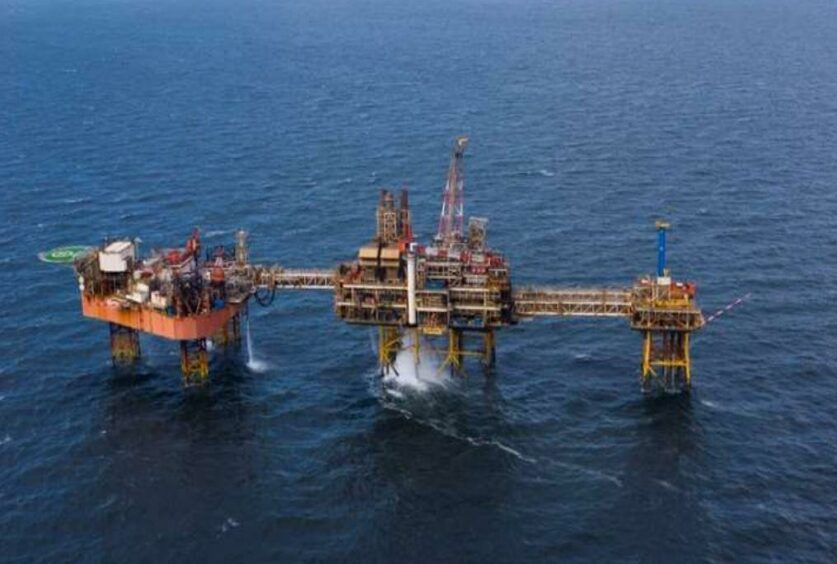 UK Government data supplied to campaign group Uplift on North Sea oil spills was inaccurate, the industry regulator has confirmed.
Last week, Uplift and ocean conservation group Oceana released stats, supplied by the regulator OPRED, showing 22,000 tonnes of oil was discharged into the North Sea between 2017–22, leading to heavy media coverage.
The UK Government has now confirmed that the freedom of information (FOI) statistics supplied to Uplift by OPRED (Offshore Petroleum Regulator for Environment & Decommissioning) were not accurate.
That's in part due to clerical errors in FOI figures it supplied for Dana Petroleum, which were recorded as showing over 5,000 tonnes of oil spilled due to an inaccurate data set from OPRED. It should have instead shown 0.5 tonnes.
It means Dana Petroleum is not the worst polluter in the North Sea, as was previously reported based on the data.
Trade body Offshore Energies UK (OEUK) hit out at the stats, highlighting inaccuracies from OPRED and from Uplift in terms of how it compiled the figures, particularly around conflation of environmentally permitted and non-permitted discharges of oil.
It also alleged mistakes were made in analysis of the data, which led to "double counting" of some permitted discharges.
OEUK said this led to a "gross overestimate" that 40% of oil discharges were in breach of permitted levels and underlined the need to ensure figures, from all parties, are adequately scrutinised with appropriate time to do so.
OPRED said the correct figure amounted to just under 13,500 tonnes of oil discharged over the period of 2017-2022, comprising 13,285 tonnes discharged under a permit, of which around 460 tonnes was discharged in excess of permit limits and 209 tonnes of oil were reported as spilled to sea.
It reported that 95% of all oil going to sea over the six-year period was done so legally and within permitted limits.
A Government spokesperson said: "We monitor offshore pollution incidents closely, and we are clear that companies should not be breaching their permit conditions. If they do, appropriate action will be taken, including the use of fines."
OPRED said it was reviewing its processes to prevent such issues in future.
OEUK hit out at Uplift's wider "In Deep Water" report, though Uplift underlined that the FOI stats are not included in the study and it is therefore not compromised by it.
The campaign group has asked for updated OPRED figures to be made public. EV understands Uplift intends to revisit them once the new set of stats are disclosed.
'Pride in transparency'
Mark Wilson, OEUK's HSE & Operations Director said: "This was a desk-study by a pressure group written for purely campaigning purposes containing basic errors in its data and analysis. It was foolish of them to publish this report, and for the media to publish their findings, without carrying out basic checks on accuracy.
"If anyone in our industry behaved like this there would be major repercussions.
"Our industry works within a transparent regulatory regime that ensures accurate reporting of its environmental performance. Most of the time things go right but the offshore environment is a tough place with weather, engineering and logistics always offering new challenges, so sometimes things go wrong.
"When they do, and regulations are breached, these are reported promptly and, where appropriate, investigated by the operator and regulator so that we can prevent a repeat."
Mr Wilson said the sector "pride ourselves on transparency" and welcomes constructive and well-informed criticism based on accurate data to help drive improvement.
Data not yet public
In response to the clarification, executive director Tessa Khan said: "OPRED has corrected its figures but, as far as we can see, the data is still not in the public domain.
"There needs to be proper public scrutiny of the amount of oil that the industry is releasing into British waters, including in marine protected areas, as it amounts to thousands of tonnes as OPRED has confirmed.
"This requires timely and accurate collection and disclosure of data by the regulator. It is OPRED's job to monitor and know exactly how much oil is polluting our seas."