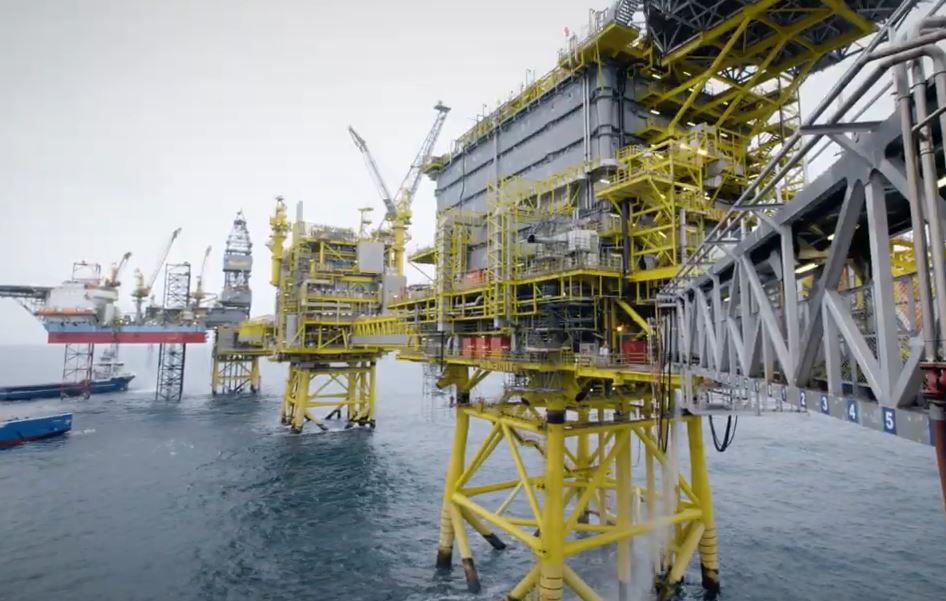 UK homes will send an average of £5,700 abroad to foreign gas producers to heat their homes and water and cook food by the middle of the next decade, new analysis suggests.
The average home could be buying foreign gas worth around £500 a year by 2035, unless efforts are made to reduce the country's dependency on gas.
The Energy and Climate Change Intelligence Unit (ECIU) said that it would not be possible to avoid this by producing more gas domestically, as the UK's North Sea reserves are dwindling.
Instead to get off foreign gas, Britain will need to speed up the deployment of renewable power, insulate homes and install heat pumps which run on electricity.
Without this, it warned homes across the country will become even more dependent on imported gas to function.
UK gas imports
The UK currently imports around half its gas, but that could rise to 85% by 2035 without the alternatives, the ECIU said.
The perils of relying heavily on imported fossil fuels became clear last year after Russia launched a full-scale attack on Ukraine.
Russian gas supplies to continental Europe dried up following the invasion, pushing prices up more than tenfold at times.
European countries were also worried that they could run out of gas if they faced an unusually cold winter. As it turned out the winter was mild.
The UK did not get much of its gas directly from Russia. But because it is part of a Europe-wide market, it was just as impacted by soaring prices and supply concerns as countries on the continent.
ECIU said that, by 2035, a house with average insulation, a gas boiler and average electricity use will have used £5,700 of foreign gas. By then, that home would be paying £140 per year to Qatar alone.
By comparison, a home with a heat pump, solar panels and good insulation could be spending just £10 a year on gas by 2035 if the deployment of renewables speeds up across the country.
"You can't squeeze much more out of the North Sea; its output has been declining and the official numbers show that's going to continue. It's simply running out of gas," said Dr Simon Cran-McGreehin, head of analysis at ECIU.
"Those arguing against heat pumps are arguing for UK homes being more dependent on foreign gas.
"And with wholesale gas prices predicted to stay two to three times higher than before the crisis, that means being dependent on an expensive fuel.
'You can't squeeze much more out of the North Sea'
"The Government has some of the right targets for UK energy independence, but not the policies to deliver on them."
A Department for Energy Security and Net Zero spokesperson said: "This analysis fails to take into account the plans we have in place for powering up Britain, including significant investment in new renewable and nuclear projects. All this is backed by billions of pounds of Government funding, leveraging around £100 billion in private investment.
"This is on top of our commitment to invest £6.6 billion in energy efficiency upgrades this parliament, with a further £6 billion to 2028. We have upgraded around 2.4 million homes through our Energy Company Obligation scheme alone, while our Boiler Upgrade Scheme enables consumers to purchase a heat pump at an increasingly comparable price to a gas boiler."
OEUK
Mike Tholen, OEUK's director of sustainability, said: "Last year UK consumers saw the bill for energy imports more than double, from £54 billion in 2021 to £117 billion in 2022. The Ukraine conflict also threatened Europe with energy shortages – but the UK's North Sea supplies gave us energy security and the chance to support our European neighbours.
"The UK has 24 million homes heated by gas boilers, gets 42% of its power from gas fired power stations and has 32 million petrol and diesel vehicles. Overall, the UK gets about 76% of its energy just from oil and gas. We need to move to lower carbon energy, but the scale of the change means it will take years. There is no simple choice between oil and gas and renewables – for the foreseeable future we will need both.
"That's why we need to keep investing in exploring and developing new and existing fields in our own waters. We know that oil and gas production from UK waters will decline – but if we continue to explore responsibly then we can slow that decline right down – helping give the UK the energy security it needs while it builds the low carbon energy systems of the future."
Recommended for you

Energy bills predicted to fall from July by nearly £450