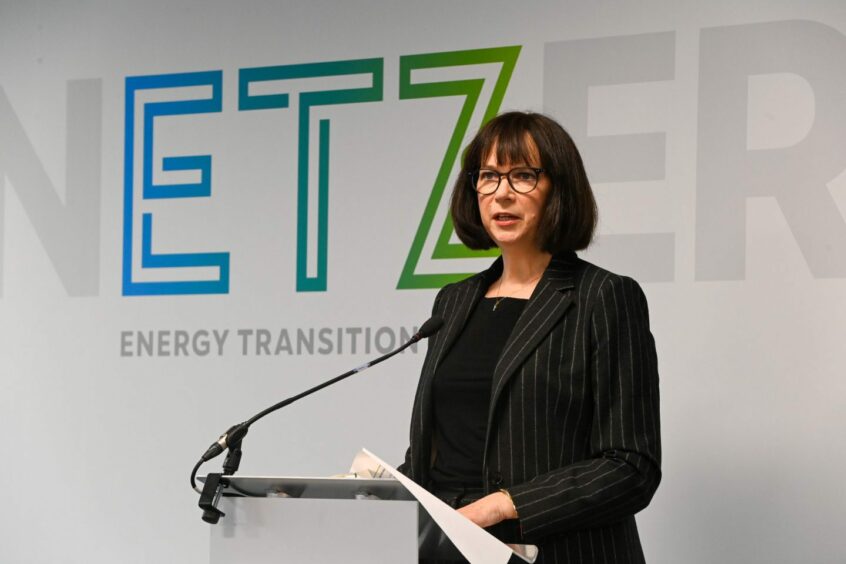 A flagship survey of the North Sea energy sector will examine whether enough is being done by policymakers to restore investor confidence as the UK accelerates towards net-zero.
Its launch comes at a key moment for the sector.
Prime Minister Rishi Sunak, architect of the energy profits levy (EPL), or "windfall tax", while he was chancellor, has sought to boost inward investment with a series of policy interventions in recent weeks.
As well as financial support for the Acorn carbon capture and storage project in Aberdeenshire, the UK Government has signalled strong backing for future oil and gas developments.
North Sea investment and projects on back burner amid windfall tax uncertainty
But, with profits continuing to be eroded by the EPL, many North Sea firms are halting investment. Projects are being shelved until the industry gets a better idea of what the fiscal environment will look like after the next general-election, and beyond the EPL's 2028 sunset date.
Amid this backdrop, Aberdeen and Grampian Chamber of Commerce (AGCC) has launched the latest edition of its energy transition survey, which has tracked industry trends since 2004.
Energy Transition 38 is being delivered through a partnership with KPMG and ETZ Ltd,  the firm driving forward plands for an energy transition zone in Aberdeen.
It will capture the mood of the energy sector, as well as information about investment in its transition and access to skills. The survey goes live today and runs until September 29. All responses are confidential and will not be attributed to individuals or their companies in the final report.
AGCC chief executive Russell Borthwick said: "As the energy transition gathers pace many of our members in the sector are being faced with more questions than answers.
Has PM won over the energy sector?
"Have any of the recent positive announcements around the sector and the morth-east region boosted confidence? Has the prime minister won over the sector, or does the current 75% tax on profits remain a major barrier to investment in the North Sea?
"And are companies still pushing ahead preparing to deliver more non-oil and gas activity, or is lack of visibility and return on investment slowing this transition?
"This report has become established as a vital source of industry intelligence for businesses, policymakers and the media – and the industry feedback will be instrumental in ensuring this region's voice is heard."
Robert Aitken, director at KPMG UK in Aberdeen, said: "This is a pivotal time for the energy sector, and I'll be intrigued to see if there has been a shift in sentiment in light of recent political announcements. Front of mind will be any disparity in confidence levels between international and domestic operations, and whether businesses have considered the next iteration of their net-zero strategies.
"I encourage everyone to respond to the survey, helping to provide meaningful insight and a platform for the sector to provide its view during this time of change."
North-east boasts critical mass' of skills, experience and financial capital
ETZ Ltd chief executive Maggie McGinlay said the region already had critical mass in skills, experience and financial capital to be a "globally recognised energy cluster focused on the delivery of net-zero."
She added: "We are proud to continue our support for the Energy Transition Survey, which provides crucial insight into the barriers to be overcome and opportunities to be maximised if we are to fully realise this ambition."
The survey is being carried out by AGCC's in-house research agency, The Research Chamber. Click here to take part.
Recommended for you

Reuters hosts Energy Transition Europe 2023 in London