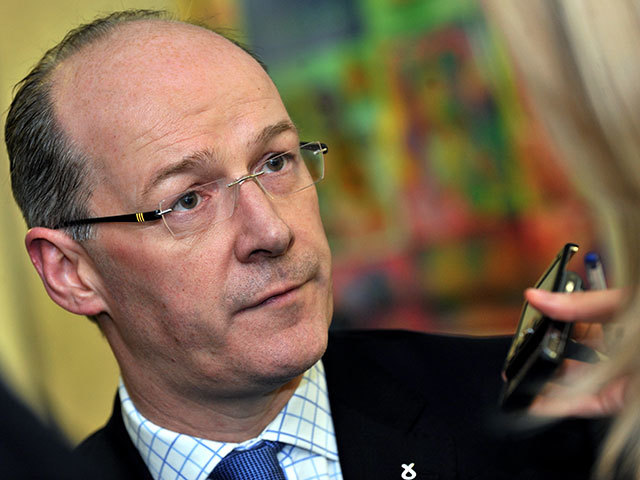 Urgent reform of the oil and gas tax regime is essential to encourage exploration and ensure the North Sea is competitive for investors, Deputy First Minister John Swinney said.
Support for the oil and gas sector as set out in the Autumn Statement were viewed by many in the industry as "insufficient" he added.
Mr Swinney said  the UK Government now had the chance to right a wrong and put in place a fiscal regime that is simpler, more transparent and fit for purpose.
The Scottish Government has set out three key priorities for fiscal reform.
They include an immediate reversal of the 2011 increase in the supplementary charge, an investment allowance to provide a simple, stable and more competitive fiscal regime and an exploration tax credit to help increase exploration and sustain future production.
Mr Swinney listed the demands in a letter to Chancellor George Osborne ahead of Wednesday's Budget.
In the letter he said: "The oil and gas industry makes a valuable contribution to both the Scottish and UK economies and public finances.
"With the correct fiscal and regulatory framework, it will continue to be a significant source of employment and economic activity for decades to come.
"Despite the industry's vast potential, the recent fall in oil prices, coupled with a range of underlying challenges associated with a maturing basin present a number of challenges for the sector.
"This is reflected in the Oil & Gas UK Activity Survey 2015, which reported a sharp fall in exploration activity and a decline in future investment plans.
"We both agree that the sector itself needs to continue to take forward reforms to boost productivity and reduce costs.
"However, the Scottish Government has consistently called on the UK Government to undertake a fundamental change in the oil and gas fiscal regime.
"Recent events increase the urgency with which these reforms must be brought forward."
Mr Swinney added: "The measures in the Autumn Statement 2014 were viewed by many as insufficient.
"Budget 2015 provides an opportunity to correct this and put in place a fiscal regime that is simpler, more transparent, and fit for purpose.
"For the Budget to provide a credible response to the challenges facing the industry, it must firstly correct the damage done by the unexpected increase in the supplementary charge in the 2011 Budget.
"Successive UK governments have placed too much emphasis on maximising the short-term tax take from the industry.
"This has negatively impacted on business confidence and undermines the industry's need for a stable long-term fiscal environment on which to base their investment decisions.
Despite the call for swift changes, Ms Swinney said nothing should be done without "full consultation with the industry and key stakeholders, such as the Scottish Government and the Oil and Gas Authority".