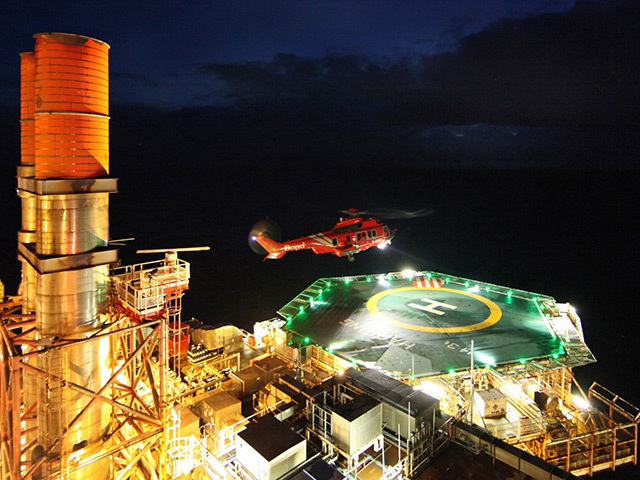 A network group in Scotland has been chosen to upgrade the telecoms links to hundreds of North Sea oil platforms.
SSE Enterprise Telecoms, a division of the Perth-based energy firm, said it has been chosen by Norwegian subsea telecoms cable system provider, Tampnet, to upgrade its link to the UK.
The upgrade by SSE of the existing 10Gb service with a more resilient, "dark fibre" network will connect assets in London and Aberdeen and eventually across the North Sea to Stavanger.
Per Atle Sørensen, sales manager at Tampnet, said: "The key drivers behind our decision to scale our network was increased demand from our customers and the need to be able to take advantage of future business opportunities.
"The latest dark-fibre connection between the heart of the oil and gas industry in Aberdeen and London, will ensure that we can continue to improve on our service delivery and also support our longer-term ambition to underpin transatlantic connectivity via Scandinavia, rather than relying on traditional hubs in continental Europe."
As a customer of SSE Enterprise Telecoms, Tampnet had also formed a joint venture with cloud hosting and data centre provider, Brightsolid, to offer network speed and bandwidth in Aberdeen and beyond.
Mr Atle Sørensen added: "SSE Enterprise Telecoms is a much valued network partner and the flexibility and in-built scalability of its network gives us full confidence that it will continue to support our needs – and those of our customers – both now and in the years to come."
Colin Sempill, managing director of SSE Enterprise Telecoms, said: "We have worked in partnership with Tampnet for many years, providing colocation services and core networking links between its main Points of Presence, before delivering the latest dark-fibre connection between Aberdeen and London.
"Tampnet is in a unique position to provide connectivity between Scandinavia and the UK and we are delighted that this latest network project will enable it to meet growing demand and realise future business objectives."
Tampnet was established in 2001 by Statoil. In 2012, private equity firm EQT acquired Tampnet in a £120million deal.
Recommended for you

SSE Renewables to combine two wind farms to create 'super project'