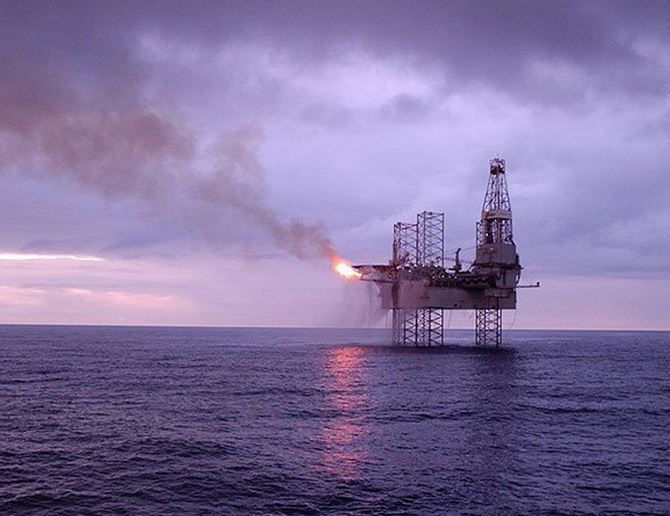 Russian billionaire Mikhail Fridman's investment firm LetterOne agreed to buy EON's oil and gas assets in the North Sea for $1.6billion.
The assets, bought through Fridman's DEA unit, include equity interests in 43 exploration licenses, mark a "significant step forward" in an internal review of EON's business portfolio, the Dusseldorf-based company said in an e-mailed statement on Wednesday.
The company's UK-based exploration and production business remains under strategic review.
The move follows L1's sale of 12 fields to fellow billionaire Jim Ratcliffe, chairman and chief executive of Ineos, who is thought to have paid up to £500million for 12 fields from Fridman, who had been forced to sell the assets by the UK government.
L1 had initially paid £3.8billion to buy DEA, the upstream oil and gas business of German utility RWE in a deal which closed in March.
With respect to the EON acquisition, Lord Browne, chairman of the supervisory board of DEA, said: "This acquisition is the first step in DEA's new growth strategy.
"DEA has access to substantial financial resources, and I expect the company to make further investments in the Norwegian Continental Shelf, as well as in its other core areas."
A slump in oil and gas prices and policy changes by the German government are forcing utilities to reorganize their businesses.
EON is spinning off fossil-fuel power plants into a separate company to focus on renewable energy in response to Germany's switch to wind and solar power, a shift that undermined power prices, eroding the profitability of traditional utilities.
Fridman set up LetterOne with Russian partner German Khan in 2013 to invest part of the $14billion they got from selling a stake in Moscow-based TNK-BP, the Russian oil-production venture between BP Plc and a group of billionaires.
EON shares reversed an earlier decline to climb as much as 2.2% on the disposal.
Recommended for you

National security and oil industry mergers