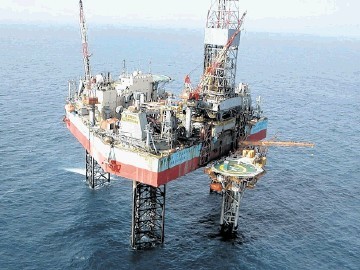 Lundin has made a small gas discovery about 85km north eas of Berlevag in the Barents Sea.
The company, which is perator of production licence 708, is in the process of concluding the drilling of wildcat well 7130/4-1. In the primary exploration target, well 7130/4-1 encountered a 40-metre thick reservoir in the Røye formation, with poor reservoir quality.
In the secondary exploration target, the well proved traces of petroleum in the Ørn formation. The formation is about 180 metres thick, but is mainly tight. In the Soldogg formation, the well encountered a 5 metre thick gas column in a sandstone reservoir with moderate reservoir quality.
In total, the well encountered about 85 metres of reservoir in the Soldogg formation. The gas/water contact was encountered. The assessment of the size of the discovery is unclear at this time, but indications are that it is too small to be commercial.
The well will now be permanently plugged and abandoned.
Well 7130/4-1 was drilled by the Transocean Arctic, which will now drill wildcat well 7224/2-1 in production licence 611 in the Barents Sea, where Wintershall Norge AS is the operator.
Recommended for you

Well Slot: Who's drilling in the UK North Sea and Norway?