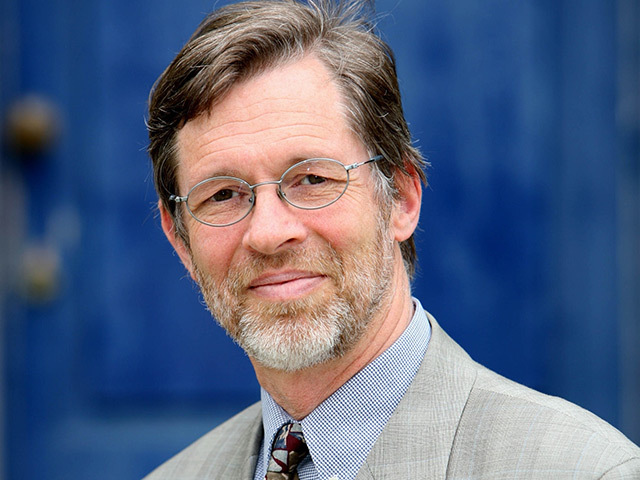 The UK's first masters degree in decommissioning oil rigs and platforms has been launched by the University of Aberdeen in partnership with Robert Gordon University (RGU).
Both universities are developing a suite of joint Masters degrees, and the new programme – thought to be the first of its kind in the world – will focus on the key aspects associated with decommissioning such as engineering, project management, business, law and health, and safety and environment.
The collapse in the global oil price and diminishing natural reserves have contributed to some platforms being retired sooner than anticipated, especially in the North Sea.
The physical process of taking offshore platforms out of service safely and securely is complex, sensitive and technically challenging, and a range of legal and regulatory issues also need to be considered.
There are also obvious environmental considerations, highlighted by the recent grounding of a rig off the Isle of Lewis. .
Professor Ekaterina Pavlovskaia from the University of Aberdeen's School of Engineering said: "We are already offering a wide range of specialised masters degrees focused on the needs of the oil and gas industry.
"The climate is right for us to launch this innovative masters degree in decommissioning to educate the current and future work force in this important area of the oil and gas lifecycle.
"Some may ask if this course signifies an acceptance that oil and gas is coming to an end in the North Sea but that is not the case. Safe and efficient decommissioning of these platforms will benefit the industry for many years to come."
The MSc programme is being developed in conjunction with industry experts and is expected to appeal to a broad range of applicants, from those already working in the oil industry to those wishing to upskill or retrain. The course is scheduled to begin in September 2017.
Professor Ferdinand von Prondzynski, principal and vice-chancellor of RGU said: "It is increasingly clear that there is a need for offshore decommissioning in the North Sea, as many platforms approach the end of their operational life.
"Aberdeen is known for oil and gas expertise and it is important that we harness the opportunities presented by this trend, ensuring that there is a pool of trained talent available for the evolving needs of the industry.
"Our two universities will draw on our experience of working closely with the North Sea oil and gas industry to deliver the course."
Professor Sir Ian Diamond, principal and vice-chancellor of the University of Aberdeen said:"There is an increasing need for expertise in this area and with Aberdeen being the energy capital of Europe, it makes sense that our University train the next generation of decommissioning experts, as we already do for so many other areas of the industry.
"We have a long and successful relationship working in conjunction with the North Sea oil and gas industry and at the moment they are telling us that there is a need for more decommissioning expertise. We have listened and now, with this new Masters degree, we have delivered."
Meanwhile, a new leadership programme for the oil and gas sector has kicked off this week in Aberdeenshire involving 19 people from both the supply chain and operators.
Strong industry demand means the Future Industry Leadership Programme will be delivered in two cohorts – the first running from 27th to 30th September followed by the second from 3rd to 6th October.
Organised by Scottish Enterprise and developed as part of the Energy Jobs Taskforce action plan, the programme looks to help address key challenges around leadership behaviours and shared principles and values.
Scottish Enterprise's energy director, Maggie McGinlay, a member of the taskforce, said: "A key focus for the Energy Jobs Taskforce has been around next generation leaders and ensuring they are equipped with the right skills and knowledge to drive the transformational change needed to ensure a lasting and sustainable sector in the future.
"This new programme brings together a mix of individuals from right across the industry and encourages them to develop their leadership capabilities, build collaborative networks with high performing peers and embed a culture of change to maximise future opportunities for the sector."
Recommended for you

More oil rigs and vessels expected in Aberdeen, says Port boss