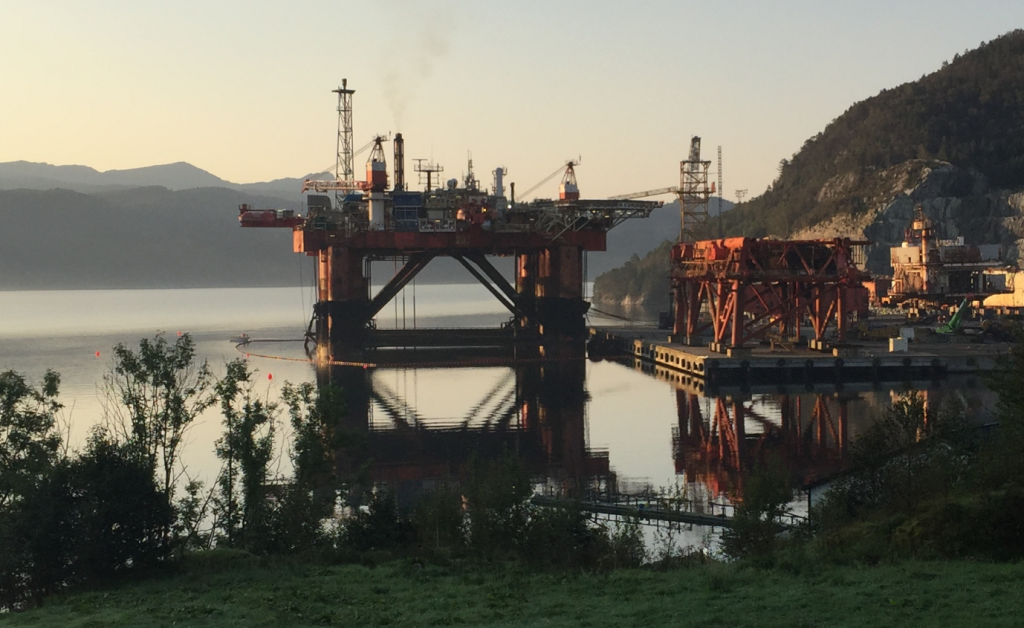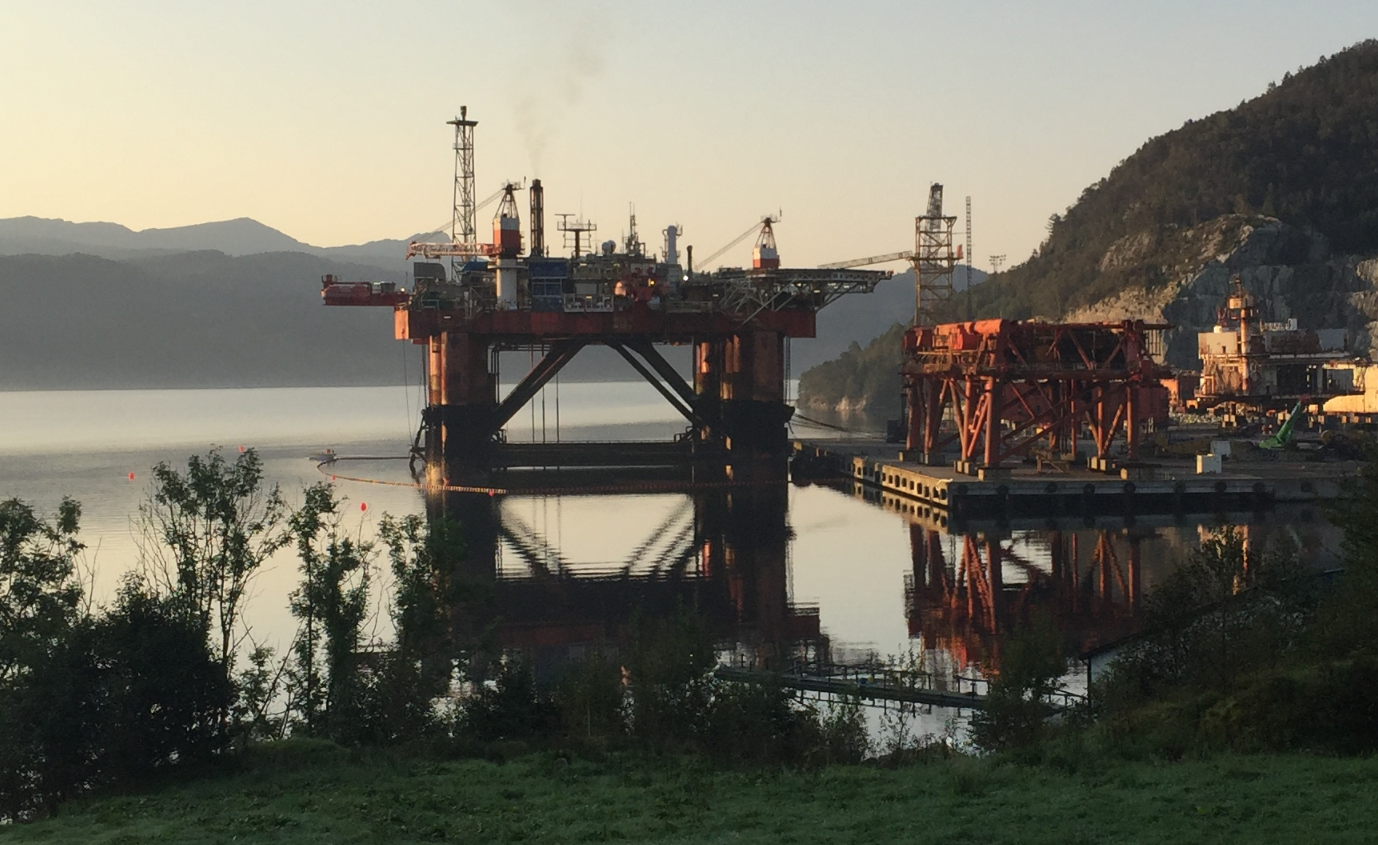 In decommissioning, as in life, there are winners and there are losers.
Last year, AF Offshore Decom was a big winner.
The business, part of Norwegian civil engineering firm AF Gruppen, was chosen ahead of UK competitors, including Dundee, to decommission Maersk's Janice floating production unit.
The loss of the contract to an overseas competitor was lamented bitterly by political opponents of the SNP, who accused the Scottish Government of not doing enough to secure the work.
Many Scottish businesses hope the snub will act as a wake-up call, spurring efforts to make sure the country's ports can challenge Norwegian rivals.
But why did AF Offshore win?
One of the main factors – and it's a theme that has cropped up repeatedly in this series − is geology.
AF's base at Vats, about 65 kilometres north of Stavanger, has a water depth of 23meters at quay front, which few UK sites other than Able UK's Seaton Port can come close to matching.
Odd Magne Grontvedt, project director at AF Offshore, said: "That is, of course, one of the main criteria for success − deep water quays.
"It's deep all the way sailing into Vats, so for large heavy lift vessels it's easier to come to us because that's what we're built for."
Mr Grontvedt said Vats boasts a large capacity and a strong track record for decommissioning work.
AF invested £60million to create a purpose built facility for the mammoth Ekofisk I cessation project.
The facility upgrade included the construction of a concrete surface with a membrane and drainage systems underneath for transporting process fluids to a treatment plant.
AF describes the Ekofisk I cessation as the largest North Sea removal project to date. Between 2008 and 2014 the firm handled nine platforms with a combined tonnage of up to 120,000 tonnes, achieving a recycling percentage of more than 96%.
AF's current projects include Janice and the decommissioning of the Murchison platform for Canadian Natural Resources.
Murchison, one of the largest steel jacket platforms in the North Sea, ceased production during March 2014.
Offshore work started last year and final disposal is slated for 2020.
Mr Grontvedt said AF would use the reverse installation technique that involves breaking platforms down into modules for quayside delivery.
Vats has not yet attempted to accommodate a full topside, but AF is confident the base could pull off such a feat if its quayside is strengthened.
Mr Grontvedt said AF was keen to branch into single lift decommissioning projects, adding that reinforcing the site would not require a big investment.
He said: "We believe in this market, we have invested in it, and we hope there will be enough projects to keep us busy over the next five to 10 years.
"But there is a lot of uncertainty and there has been an increase in capacity when it comes to demolition yards so it will be exciting to see if there is enough work for all of us."
Mr Grontvedt said competition for large-scale, onshore recycling jobs came from a couple of yards in Norway and Able the in UK, but that there was much more rivalry for smaller platforms.
He added: "There are a significant number of installations to be removed and recycled, sooner rather than later, hopefully, but that's really up to the operators and oil companies.
"We are ready. We have capacity and are ready to do a lot more than we are doing today.
"We are in a strong position, but there will be new entries to the market and we look forward to seeing what will happen."
The series so far:
Turf wars and the North Sea's next 30 years
Lerwick confident experience will tell in hunt for new work
Aberdeen harbour sees supply chain as its 'strong suit'
Gap between P&A and platform removal full of opportunities
Montrose to punch above its weight in decommissioning market
New simulator to 'massively reduce' well decommissioning costs
Dundee strives to shape the market by investing early
Harland & Wolff banks on 'Holy Grail' of decommissioning
Able Seaton tells other UK ports to think hard before investing in decommissioning
The complexities of decommissioning tax relief – Derek Leith
Lutelandet says it can satisfy North Sea decommissioning demand for next five years
Recommended for you

AF Gruppen secures decom contract for North Sea platform