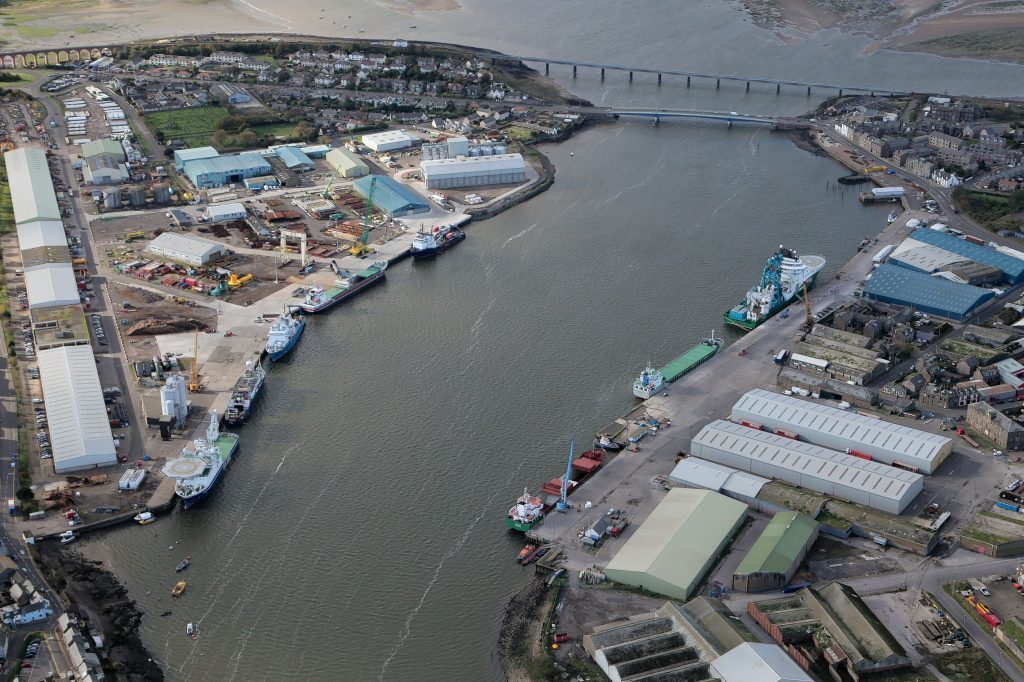 Montrose Port Authority (MPA) has announced plans invest £5.2million in upgrading its facilities in an attempt to attract more ships used in North Sea decommissioning.
MPA said the funds would be used to strengthen and deepen berths seven and eight on harbour's north quayside. A new heavy lift pad will also be installed.
Work is expected to start in autumn 2017.
MPA has already spent about £15million on upgrading other berths at the port in the last few years.
MPA chief executive Nik Scott-Gray said: "We see decommissioning as being a major growth sector over the coming years and this is why we are investing in our infrastructure to make Montrose an attractive option for companies working in this sector.
"This latest upgrade will complement our other deepwater berthing and heavy lift capabilities completed over recent years and will also ensure that we can handle an even greater range of cargoes."
MPA is working with Marine Scotland to get consent for the project and will award the construction contract in early autumn.
Read: Montrose to punch above its weight in decommissioning market
Recommended for you

Aberdeen Harbour in rebrand as £400m expansion takes shape