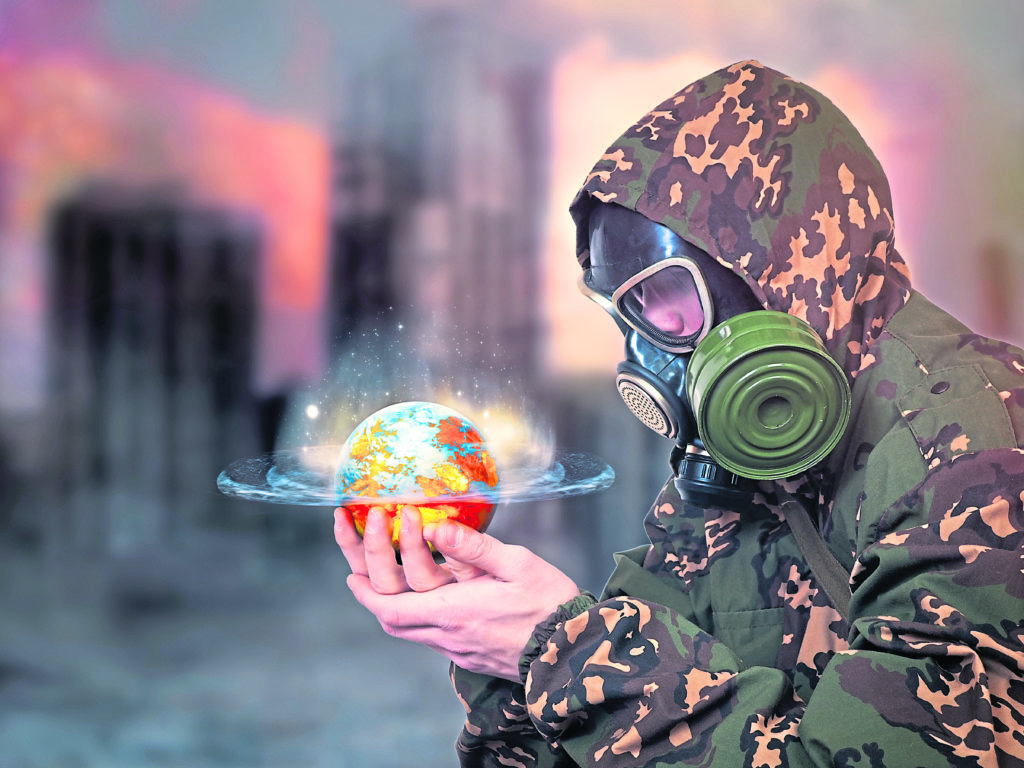 Perhaps it's the overtly political nature of it, the multiplicity of stakeholders, the need for problem-solving or the sheer finality of it, but offshore decommissioning has been an area of interest to me since I first joined Return To Scene in 2013.
My fascination with getting the genie back in the bottle, however, began much earlier. I remember stumping a young tutor at university with questions about just how nuclear warheads are disposed of.
Of course, I am not comparing the potentially apocalyptic ramifications of Cold War arms control with decommissioning in oil and gas – but there are good, and not entirely unrelated, reasons that we need to get this final phase right.
Given that I work for a champion of industry digitalisation, it will come as no surprise that technology has driven the recent evolution of my decommissioning interest – but I am a non-technical member of the team. While my technical colleagues are developing and enhancing our own products and services to meet the progressive demands of industry, one area of my responsibility is industry and academic liaison. This is a very interesting space to inhabit – particularly in relation to decommissioning.
What you might not know is that Return To Scene is also part of James Fisher & Sons, a business with great experience in decommissioning across industries from marine to nuclear, infrastructure, and oil and gas. Being in this position has positively affected this most recent phase of my learning journey, broadened my perspective and helped shape an understanding of the decommissioning environment.
It is the essential combination of old-school heavy industry and cutting edge digitalisation that really excites me.
The ability to work with and learn from our sister companies like Cumbria-based James Fisher Nuclear, with its extensive experience in nuclear decommissioning, is incredibly useful. Closer to home, Fisher Offshore's foresight and iterative development of cutting-edge technologies designed to create efficiencies and improve safety in decommissioning will contribute to a growing and impressive group capability.
Now, more than ever, we must view decommissioning through the lens of the new North Sea. Operational phase delineation is not as clear-cut as it once was and technological developments, Maximisation of Economic Recovery (MER) and political uncertainty are all having an effect.
Over the last 18 months, divestments, the advent of independents as both operators and as non-operating partners, and October's announcement of a major gas find present us with a North Sea operating environment that is more reminiscent of that life-cycle diagram we are all taught at school.
For me, this is a period of great fluidity. Never before has the need to understand what exists – what exactly an asset comprises – been so important. It's history, modification and reality today. "As is", after all, is not always "as built". This is an area in which we have seen the positive impact of our own R2S software.
Naturally our clients are central to our ongoing R&D and these longstanding relationships allow for case study and analysis of the use of our R2S software. We know R2S has been utilised in decommissioning projects for many years. Some of these, like BP Miller, we can talk about, while others are at preparatory stages or are too commercially sensitive to be discussed publicly. We do know that supply chain penetration is extensive and R2S has been successfully used to create efficiencies in everything from procurement, survey, and travel to the creation of inventories.
As a business, we are pursuing a multifaceted, realist and collaborative approach to decommissioning. And, on the whole, I believe this is how industry, representative bodies and academia are tackling the challenges ahead.
With the Oil & Gas Authority (OGA) estimating a cost of £58bn to decommission infrastructure on the UKCS from this year onwards, decommissioning is an evolving industry with massive potential for the supply chain and for the future of this region. The creation of Aberdeen University and the OGTC's Decommissioning Centre of Excellence builds on what my colleague Bob Donnelly recently described as a "unique hub of technological development, expertise and experience that has incredible value for our industry both here in the North Sea, and globally."
There are nonetheless challenges. Problems need to be solved, but with a collective eagerness to find solutions and pressing commercial imperatives, there is a risk of people trying to reinvent the wheel.
Whether technical or non-technical, we must work intelligently.
Claire Fleming, business support director, Return To Scene Ltd
Recommended for you

Woodside confirms death of worker at Australia's largest oil and gas project