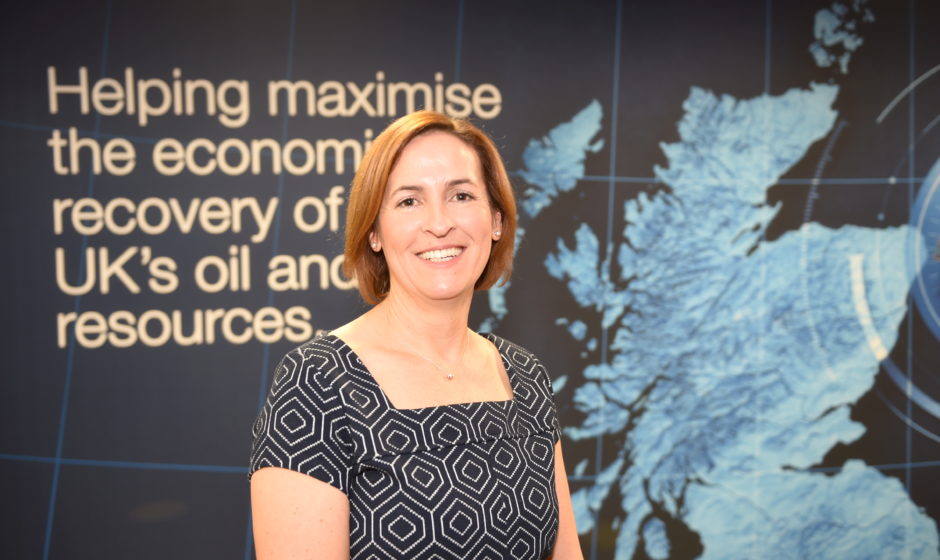 A group of operators is making progress on plans to work together on the decommissioning of oil and gas infrastructure worth billions of pounds that sits east of Shetland, an industry chief said.
Pauline Innes, the new head of decommissioning at the Oil and Gas Authority, said CNR, EnQuest, Taqa and Total had signed a "charter" to reinforce their commitment to collaborating on decommissioning at scale in that basin.
The four operators have also "identified scope" for a pilot project to explore cost efficiencies, Innes said, adding that the OGA was working with them to "add detail".
A report published on the OGA's website in December said the four operators had 12 installations, 500 wells, 85 subsea structures, and 700 kilometres of pipeline located east of Shetland.
Innes said the next few months would be spent producing an even clearer picture of the infrastructure and equipment each operator holds.
Later this year, the supply chain will be asked how it can help deliver cost reductions.
Innes said the group had done "great work" in the last 18 months and provided a great example of the "willingness of operators to work together and share".
While this joined-up approach started with east of Shetland in mind, engagement between the four companies has opened up "more opportunities" for collaboration, she said.
Ambitions for a multi-operator, east of Shetland decommissioning programme were previously mentioned by Gunther Newcombe, the OGA's former operations director, during a presentation in Lerwick in 2018.
He said dismantling that area could cost £9 billion and urged industry to slash the bill.
In November 2019, at the Offshore Decommissioning Conference in St Andrews, Mr Newcombe said "early-stage" discussions had taken place and that the OGA wanted to "test the boundaries".
Innes said delivering cost efficiencies in decommissioning was fundamental to her new role.
She joined the OGA from the Offshore Petroleum Regulator for Environment and Decommissioning (Opred), which is responsible for regulating environmental and decommissioning activity and is part of the UK Department for Business, Energy and Industry Strategy.
Given the nature of her previous role, it would be reasonable to imagine her hitting the ground running.
She is getting to grips with how things work differently at the OGA, particularly in terms of the level of integration with the operational and supply chain sides.
She commended the supply chain for "getting its act together" and coming up with new decommissioning business models.
A number of joint ventures, consortiums and new specialist decommissioning companies have sprung up, including Well-Safe Solutions, Fairfield Decom, Maersk Decom, Petrodec and the collaboration between Ardent, Lloyd's Register and Worley.
Some are already executing work, while others eagerly await their first big gig.
Innes said the supply chain's decommissioning offering was "good and ready to go".
But while there are signs of some operators buying into that offering, there is "no doubt" the pace of adoption has been "slow", she said.
There is no rush to dismantle oilfields that could go on producing economically, but new models do have to be put to the test if the UK is to become a successful exporter of skills and experience in the field.
That means "turning talk about decommissioning into reality" and seeing some more contracts put in place, Innes added.
Recommended for you

EnQuest and Repsol Sinopec set out clutch of upcoming decom contracts