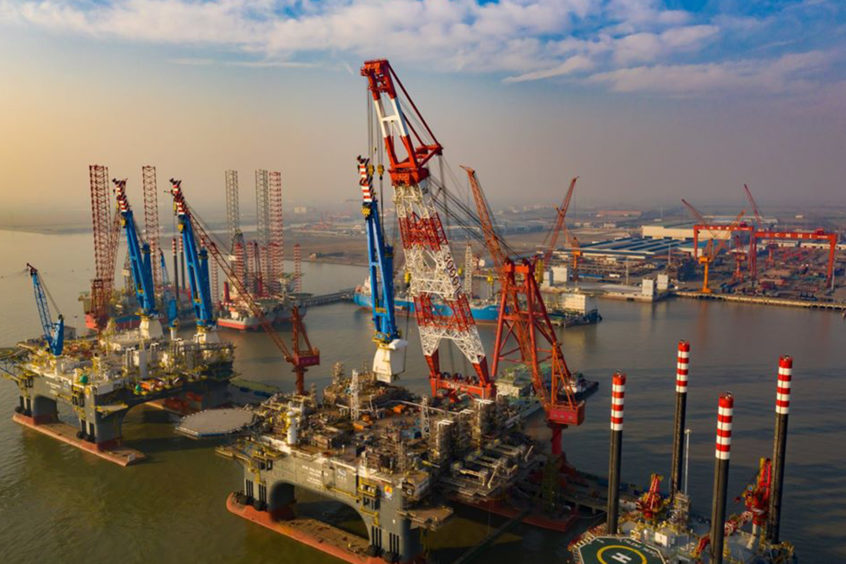 A decommissioning consortium has found a new member to complete its triumvirate after one of the founding partners pulled out.
The alliance between Lloyd's Register, Worley and Ardent was launched in April 2018 with the aim of creating a "new benchmark" for the sector.
But Ardent pulled out in December 2019 after deciding to focus on wreck salvage operations.
Last month, Ardent said it would "no longer enter into new contracts", while its Ardent Maritime UK subsidiary has been put into voluntary liquidation.
Dutch heavy lift vessel operator OOS International has now stepped into the breach.
OOS' fleet comprises of stable and dynamic semisubmersible dual crane vessels, the OOS Serooskerke and the OOS Walcheren.
They both have an accommodation capacity of 750 POB and a lifting capacity of 4,400 tonnes in waters up to 3,000 meters depth.
In addition, the TBB OOS Zeelandia is equipped with two cranes with lifting capacity of 12,500T.
The consortium said OOS would add further weight to its already "proven" ability to take the sting out of decommissioning costs.
OOS chief executive Leon Overdulve said: "As part of the consortium, we can provide economies of scale, reduce duplication of effort, adopt campaign approaches and enable schedule flexibility, further reducing cost uncertainty and scope for operators."
LR decommissioning lead Julie Copland said: "What is certain is that, with our combined expertise, unique ability to take well operatorship and duty holdership, and now ready access to heavy lift assets, our consortium can help operators across the North Sea, Gulf of Mexico and Asia Pacific reduce the risk and cost of decommissioning whilst safeguarding their reputation."
John Cox, global decommissioning lead, Worley, said: "Operators see the value of our combined expertise across the full decommissioning lifecycle, because it works."